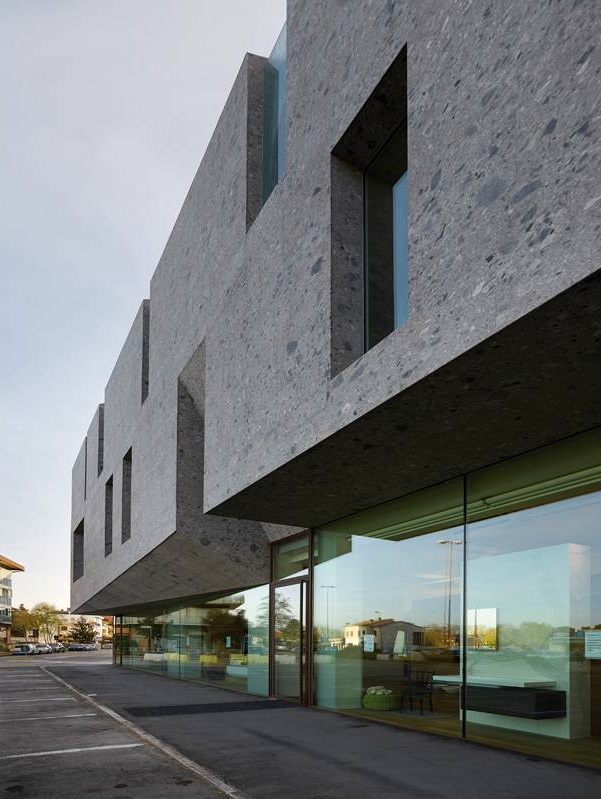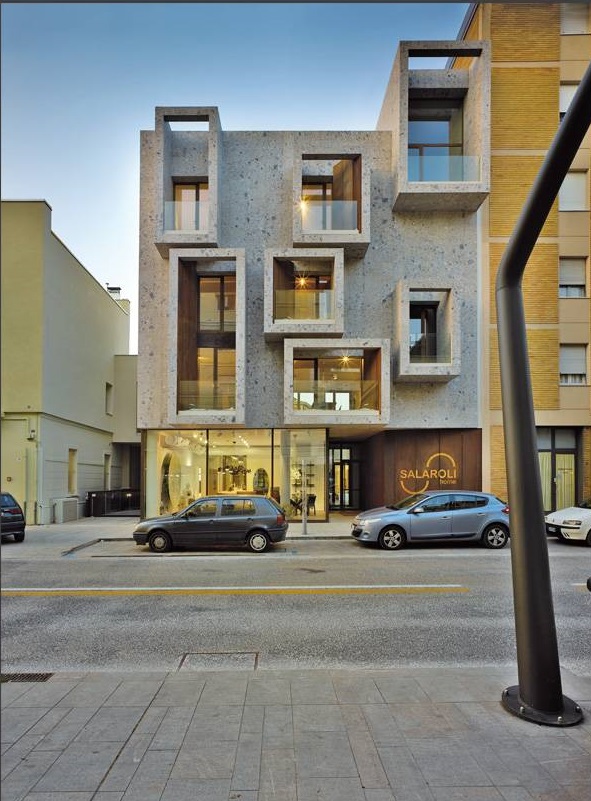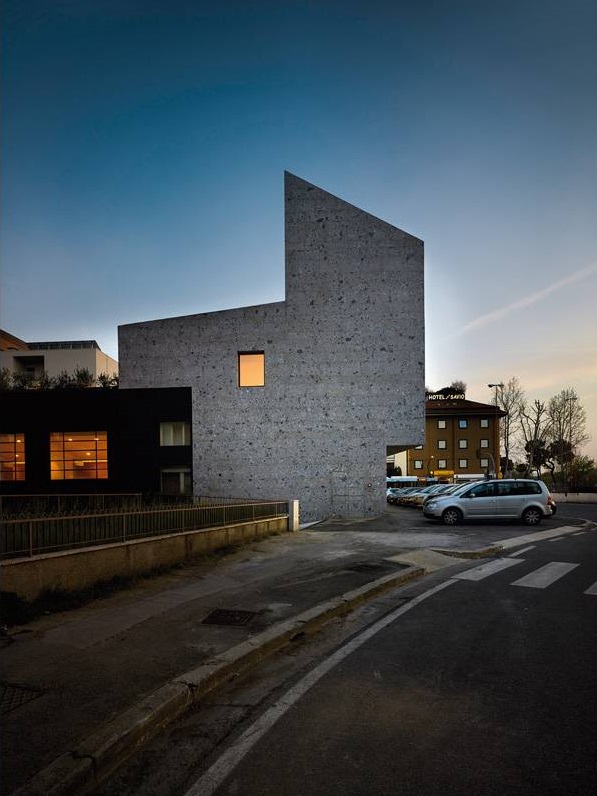 The recent redevelopment of the entrance of the river Savio to Cesena not only resulted in the reconstruction of the bridge and a change in the road network, but also the restructuring of the building complex that houses the exhibition rooms of a local interior design brand. The elegant design of the street façades has redefined the entire block, endowing the project with its own identity that highlights this commercial use and stands out clearly in the surrounding urban fabric. In actual fact, whilst preserving the nature of the urban surroundings, with their grey stone the main façades take on a plastic value, creating unexpected geometrical patterns with profound cuts and protruding volumes, inclined walls and misalignments and changes in level. In order to enhance the three-dimensional effect of the façades, the EBE 75 system profiles in corten steel are either undetectable in the large glass mirroring, or outline their own design that communicates with the geometrics of the protruding cornices.
This site is registered on
wpml.org
as a development site.