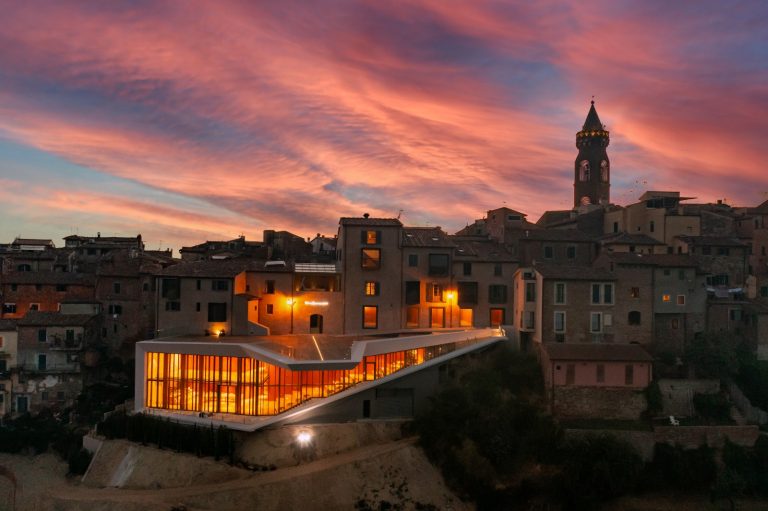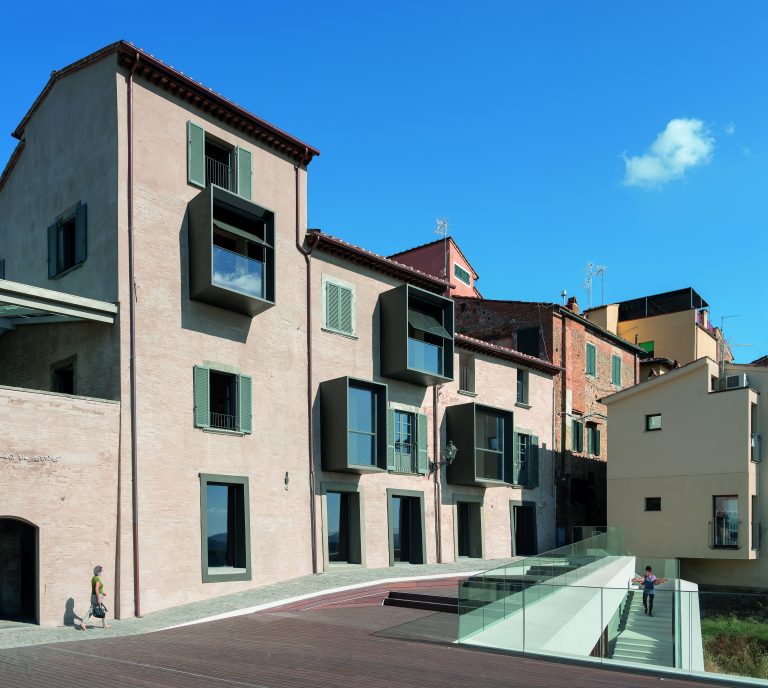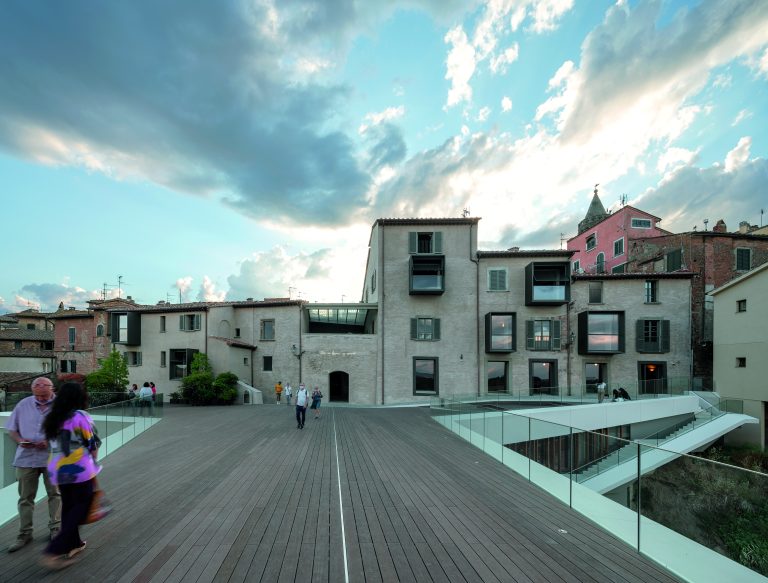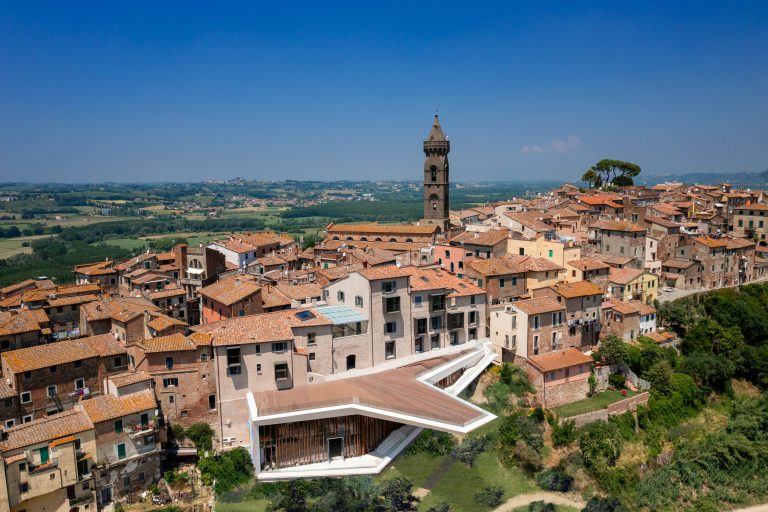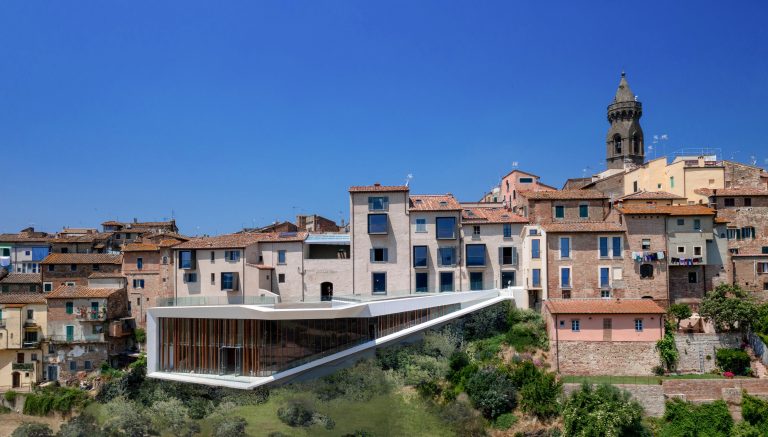 Duccio Malagamba e Andrea Testi
A bridge that stretches from the medieval center of Peccioli towards the future, between events, exhibitions and free time. It is Palazzo Senza Tempo, an architectural complex whose restoration work is part of a broader project to enhance the historic Tuscan villages.
The building dominates the Valle dell'Era with a multi-level structure and a terrace of about 600 square meters which takes on the function of a square, exploiting the hill as a setting for public residences, multifunctional environments, places, meeting moments, people especially.
Visual and conceptual permeability, empty and full spaces, 4F2 curtain wall systems and OS2 75 profiles, come together to demonstrate how a new architecture can encourage the birth and permanence of ever new activities even in small villages, giving new life to history and reinstating it in a valorisation process, naturally timeless.
This site is registered on
wpml.org
as a development site.