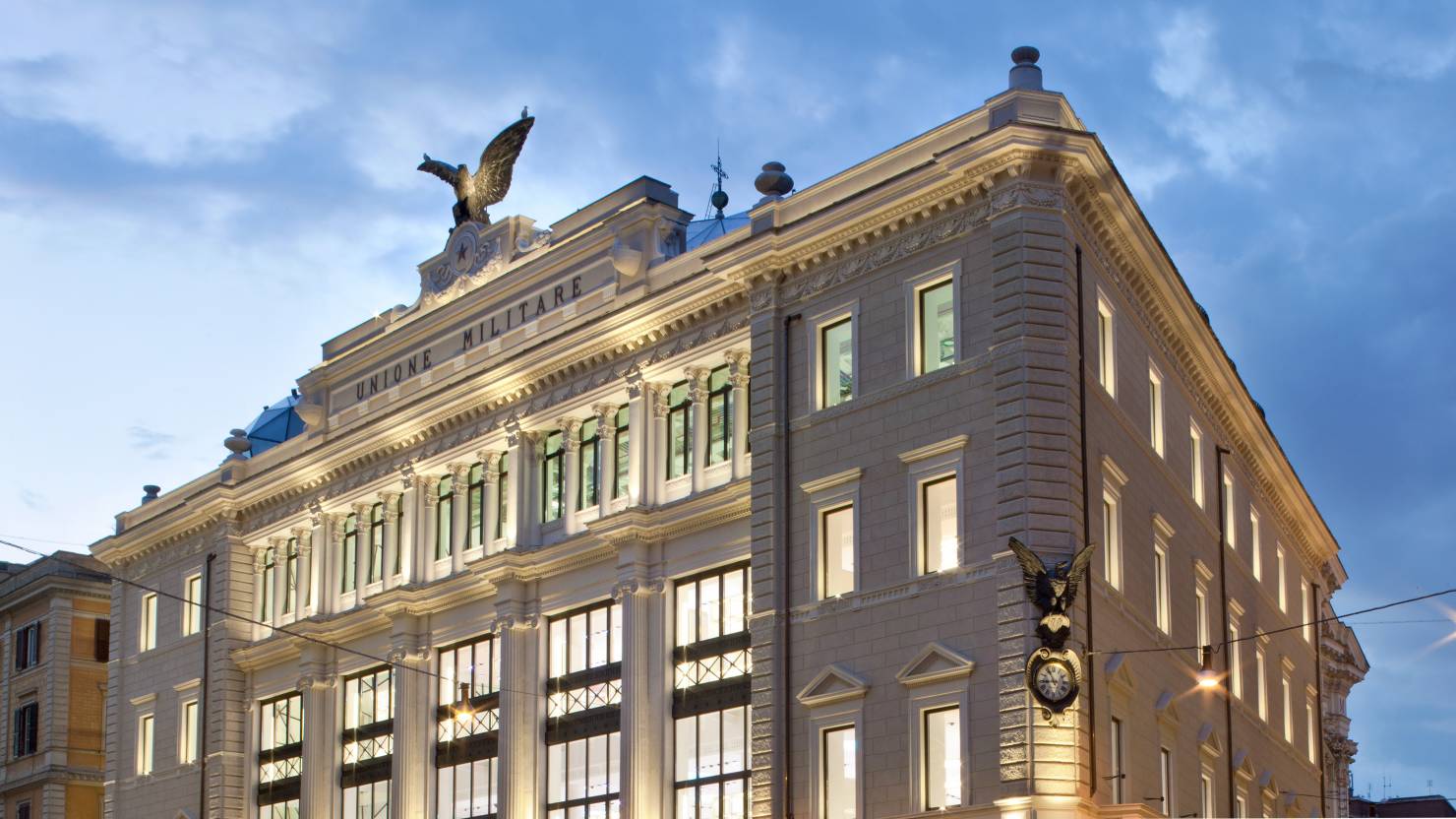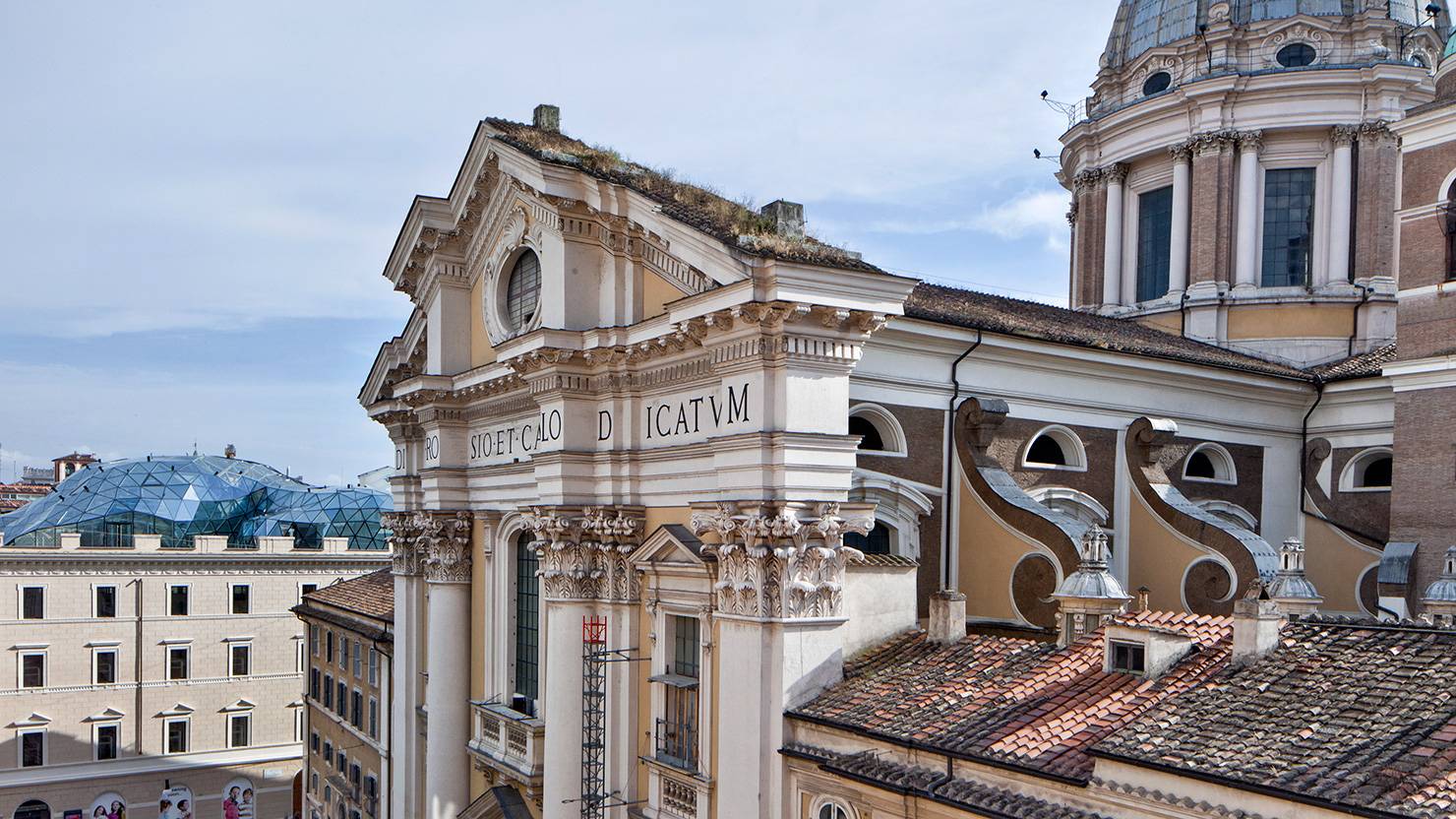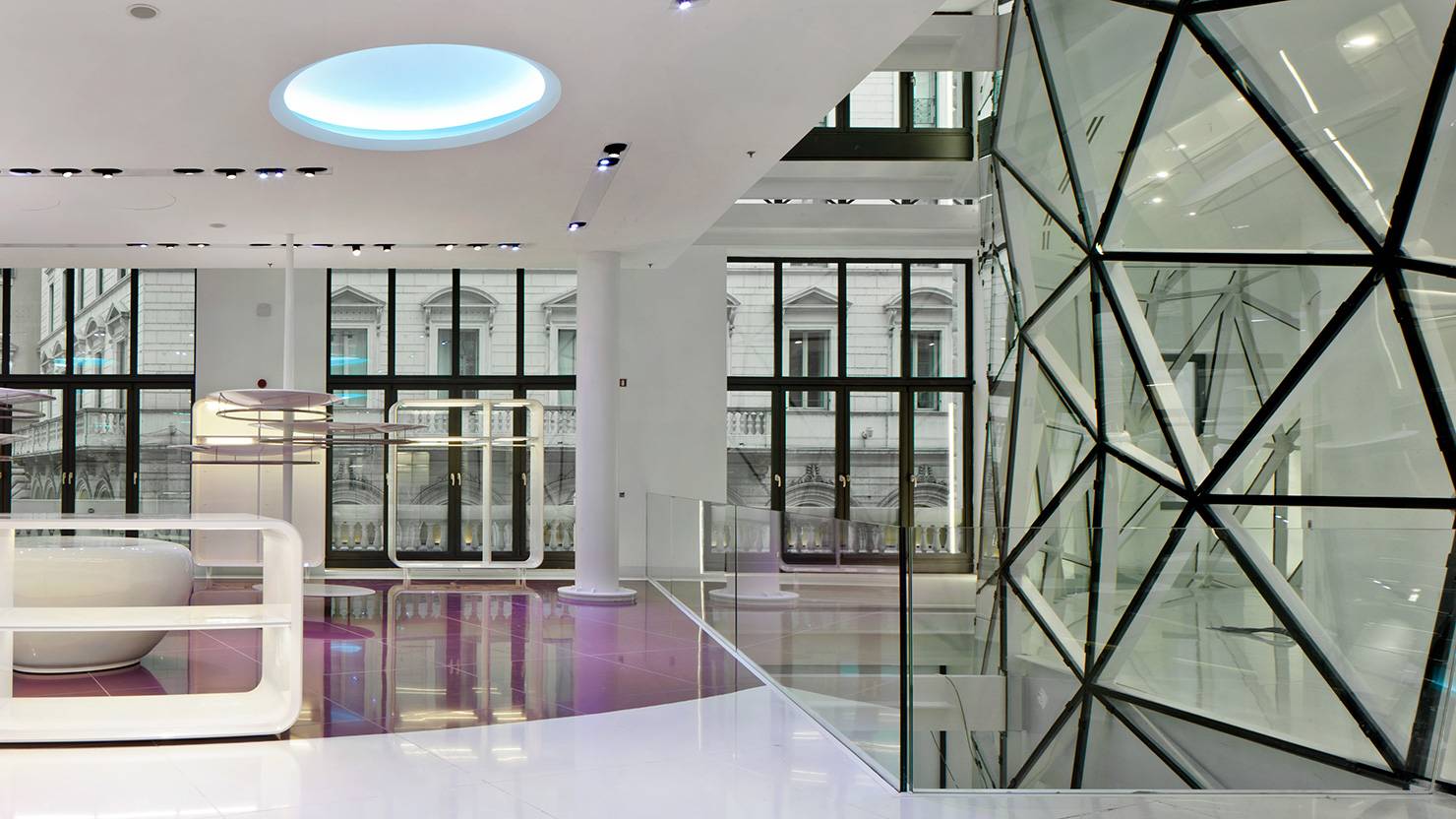 Massimiliano e Doriana Fuksas
In the historical city centre of Rome, the palace of the former Military Union has preserved its austere image despite being transformed into a megastore designed by Massimiliano and Doriana Fuksas. The conservative restoration of the twentieth-century façades adopted the EBE 65 system to interpret and faithfully reproduce all the openings. In the main façade, between the mock-classical style heavy columns and trabeations , the painted galvanised steel profiles reconstruct the extensive glass surfaces, preserving the image whilst adapting the performance. With an interplay of references between the exterior and interior, natural light and artificial light, thanks to the glass surfaces the project thus reveals the glittering arrangement of the interior of the commercial centre and its role in the urban landscape where it has added a new element: a lantern in the shape of a solid polyhedral with a complex outline – made of steel and glass – which rises up like the monumental back of an imaginary animal from the terrace on the roof of the building, and a source of more natural light for the four floors below.
This site is registered on
wpml.org
as a development site.