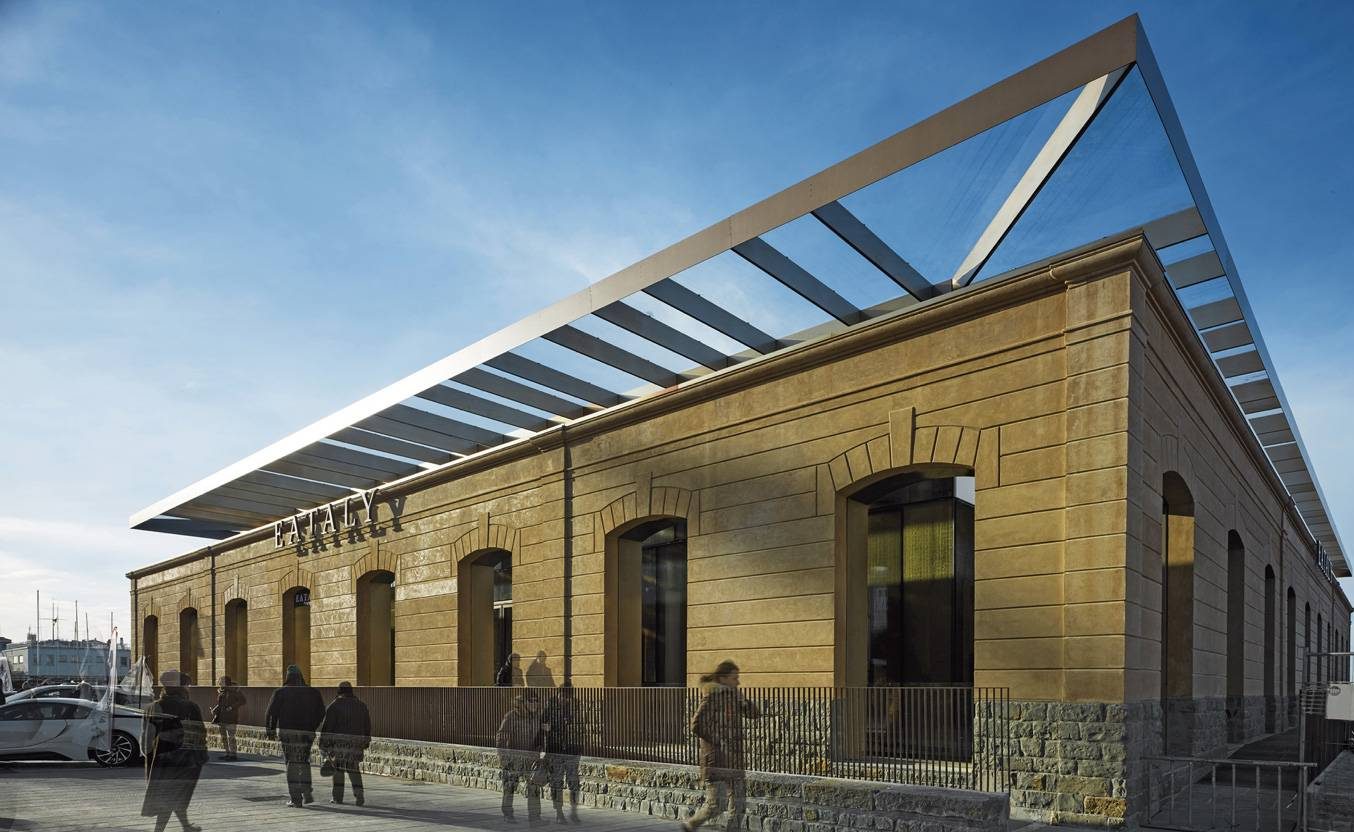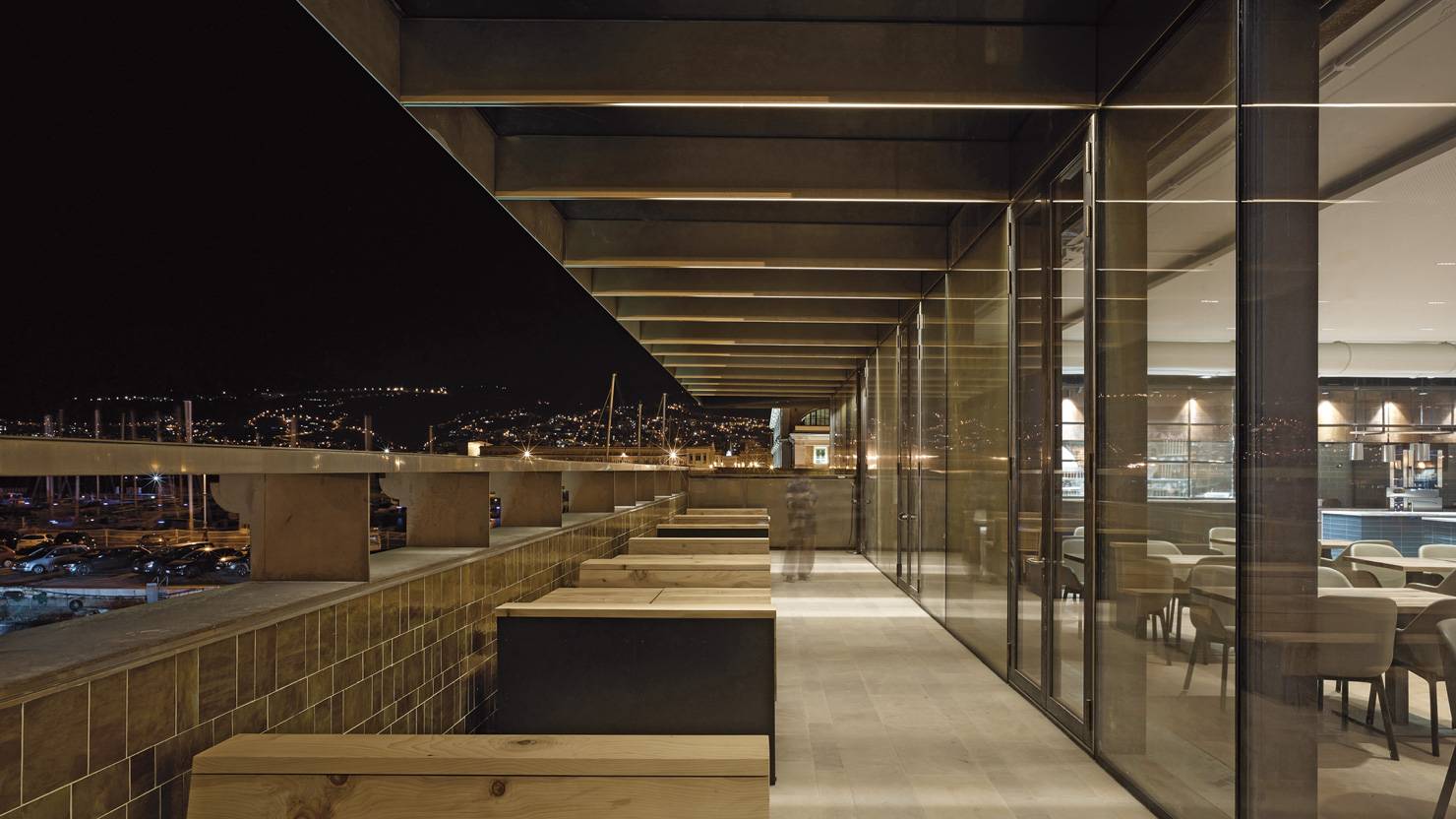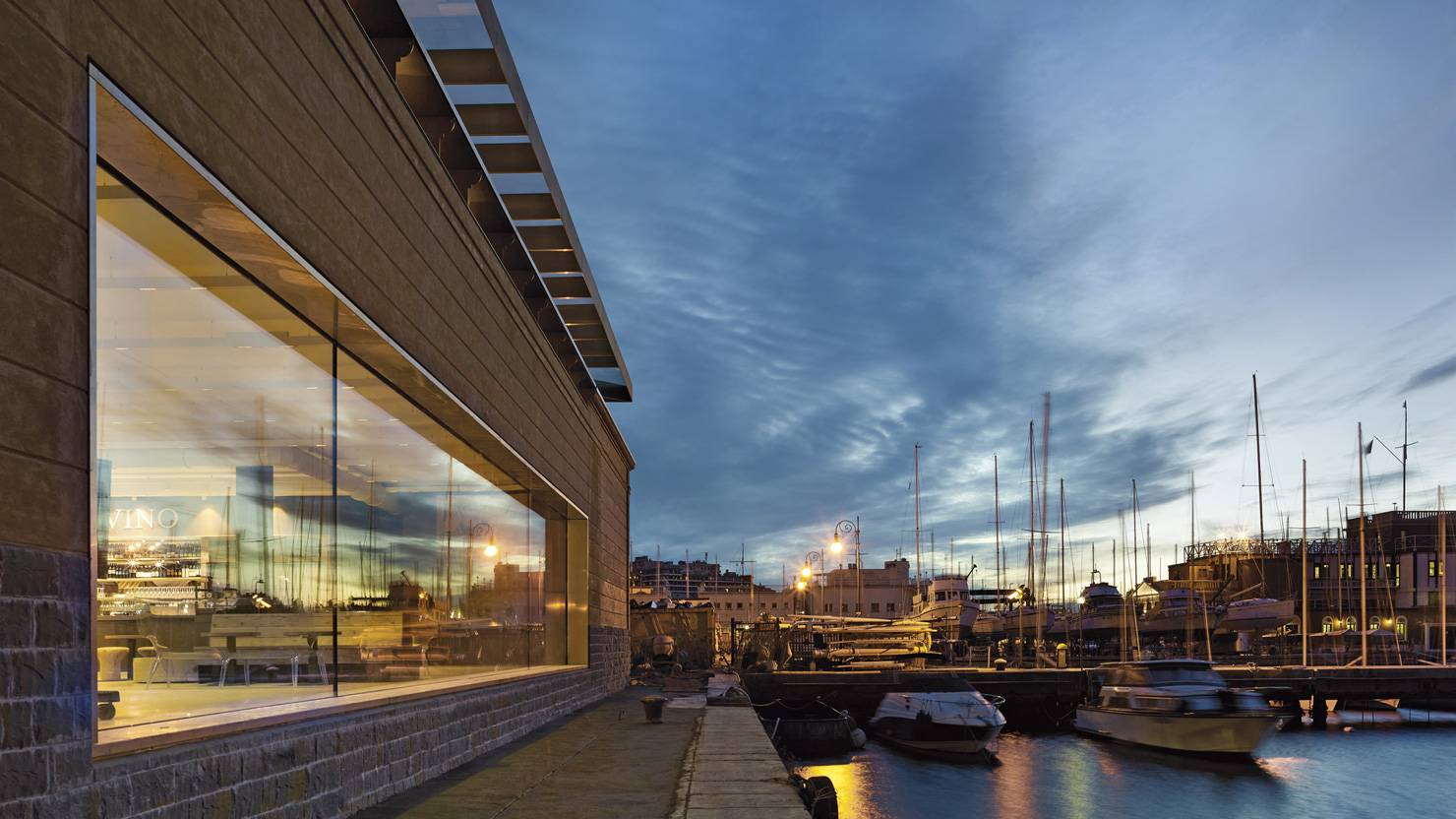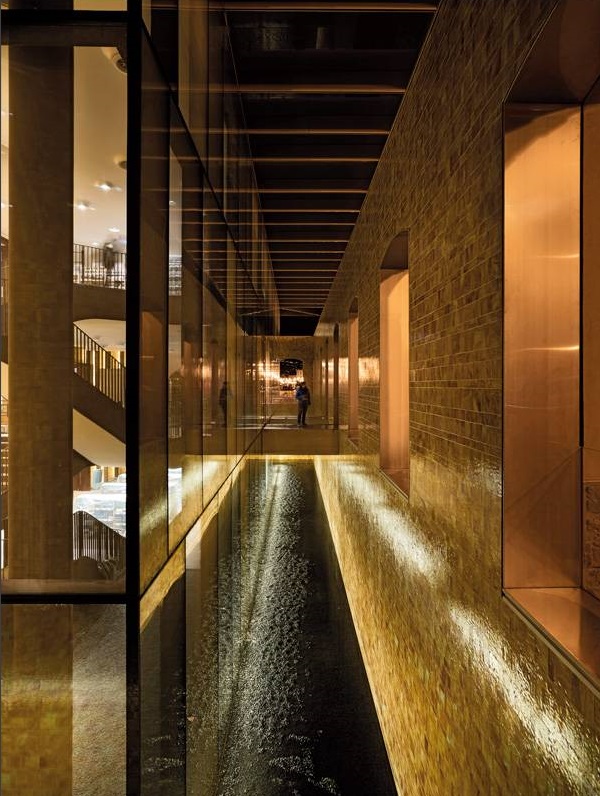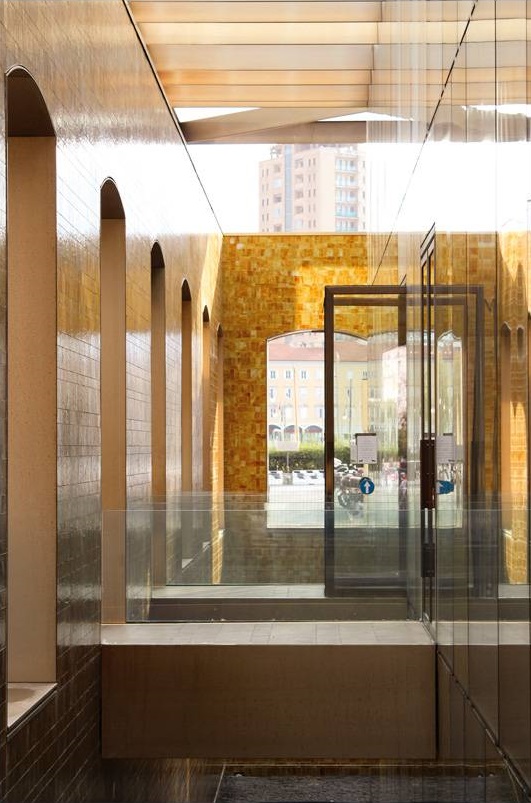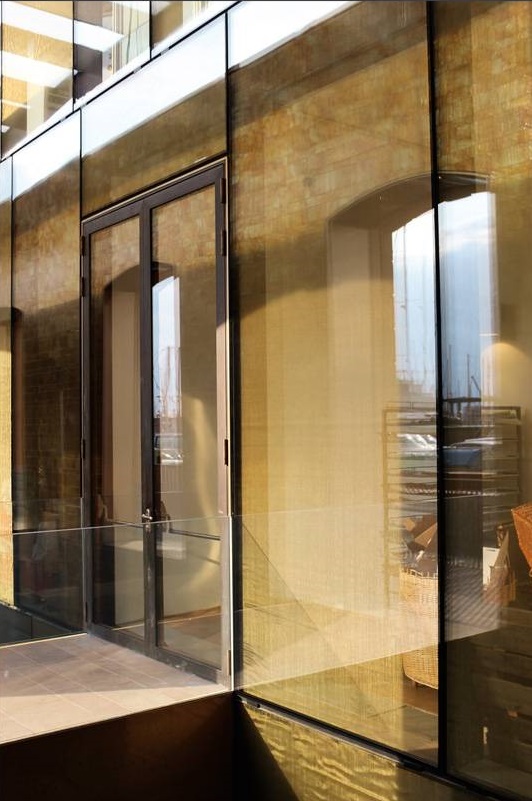 The warehouse situated along the Trieste seafront was one of the simple, functional nineteenth-century buildings that were built for the port of the Hapsburg city. The restoration of the low building with just one floor transformed the interior: the walls were restored, faced with stone and continue below street level. The walls of a new room are detached and parallel: a transparent casket that rises above the line of the eaves. This is the evocative theme of the incorporation, of nesting dolls: in addition to the arching of the original architectural complex, one can see the glass walls of the new interior, with the addition of precious burnished brass profiles. With the arrangement of the mirroring, which varies depending on the direction, the elegant design of the glassed perspectives is interpreted by the EBE 85 system that, with its versatility and efficiency guarantees the highest standards of isolation and resistance to climatic aggression in this stretch of sea with its unrelenting north wind.
This site is registered on
wpml.org
as a development site.