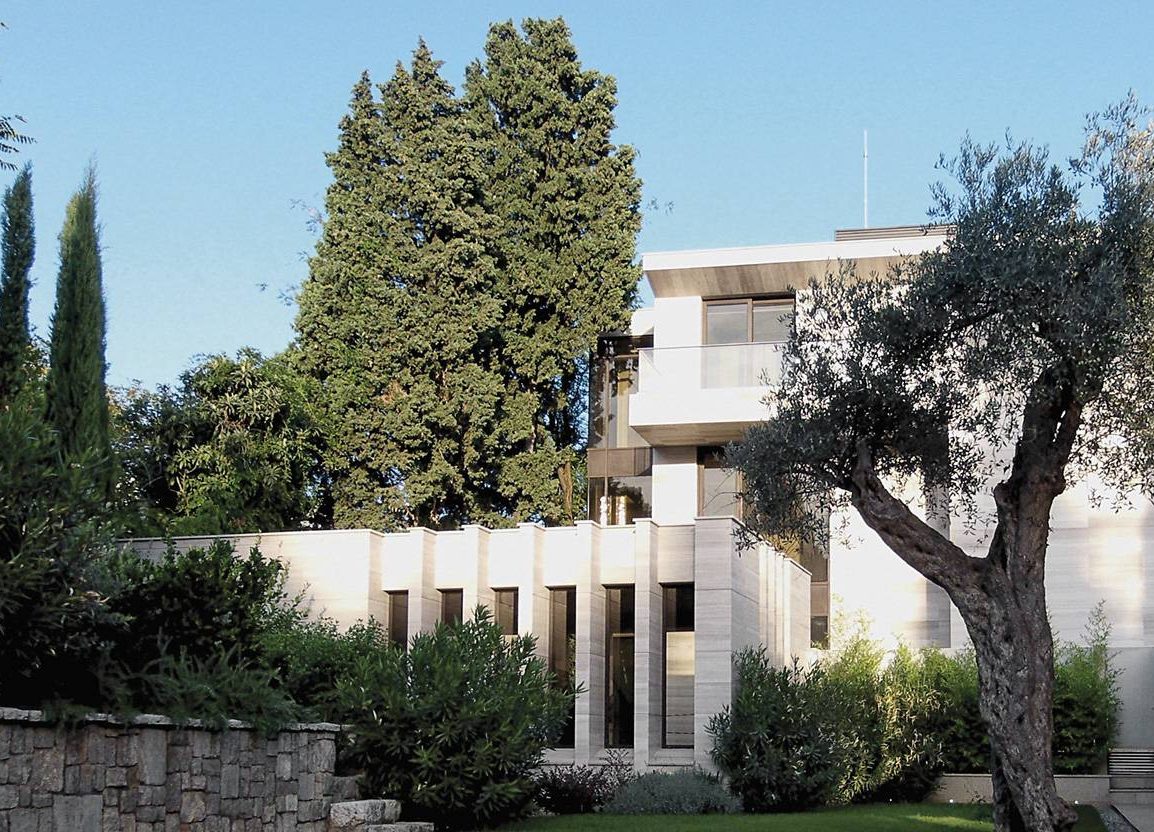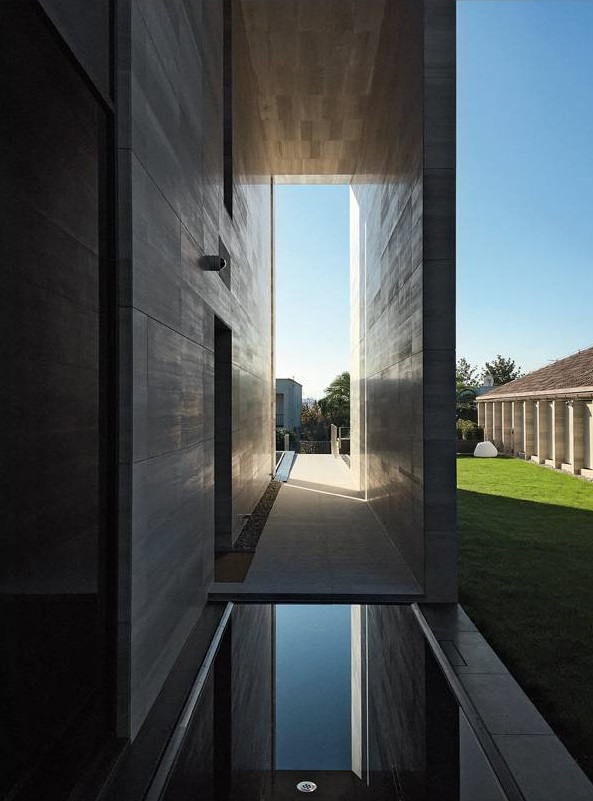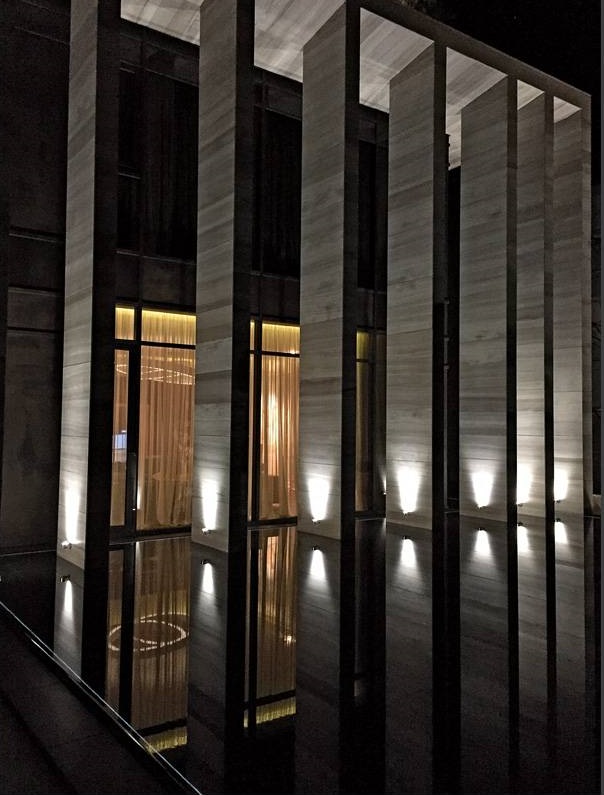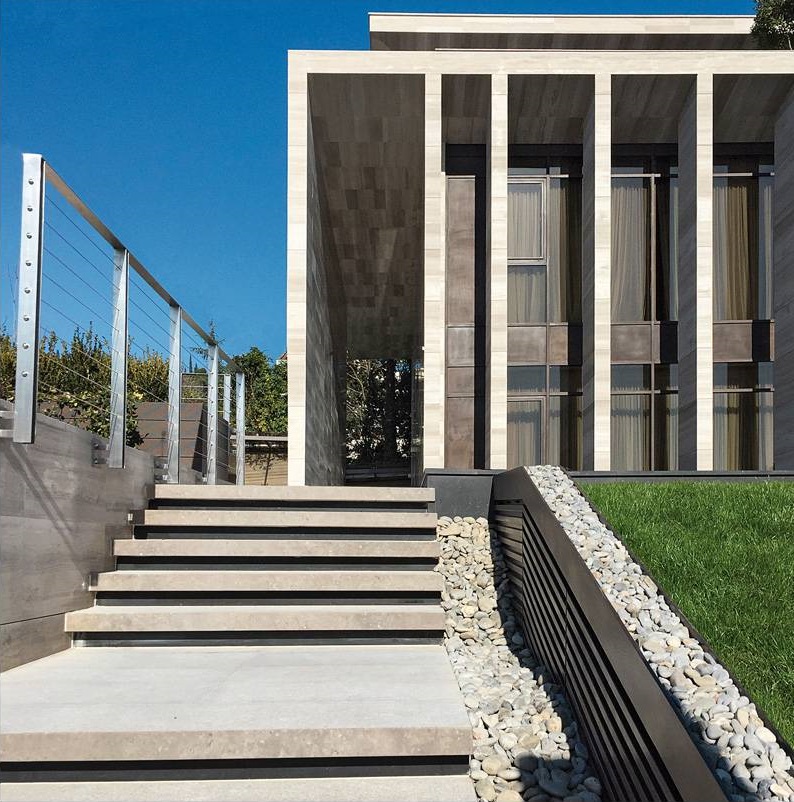 As if it wanted to isolate itself from the urban residential context of the capital of Montenegro, the double façade of the entrance to the villa detaches itself from the street level with a steep grassy slope, thus giving greater emphasis to the main façade: a modern pronaos made of stone partitions that are aligned at irregular intervals and rise without interruption for two floors; behind and parallel is the elegant geometry of the continuous glass windowed wall, made with the 4F 1 system in corten steel. The villa is composed of austere forms and valuable materials, such as the smooth, polished stone, the chromatic tonality of which – with amber-coloured veining – is enhanced in the combination with the brown, rough and porous surfaces of the EBE 85 system in corten steel of all the windows and blind panels of the external facing. In the meticulous design of the interiors the slim EBE 85 profiles also come into play as well as enhancing the uninterrupted glass windows or framing the windows that are aligned in sequence.
This site is registered on
wpml.org
as a development site.