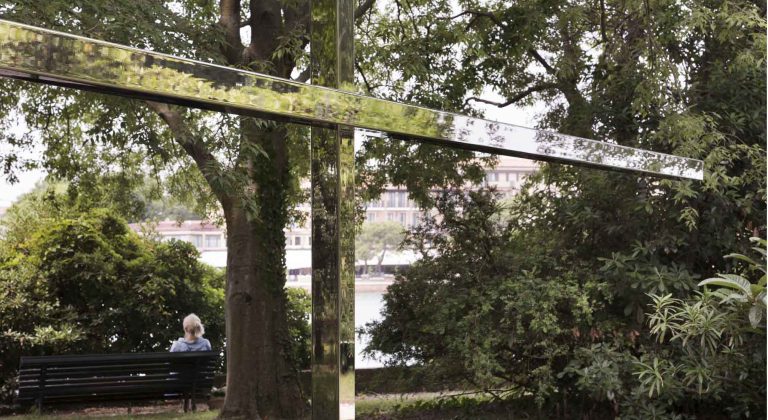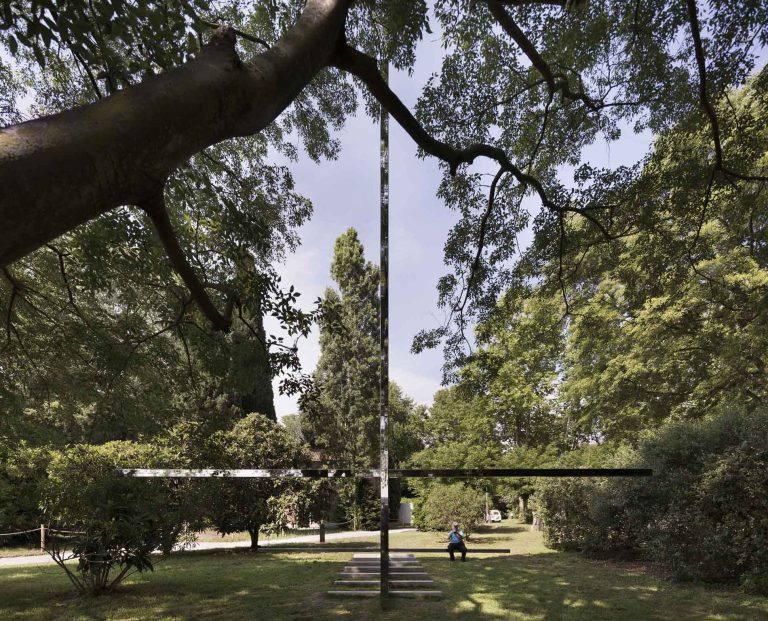 Architecture Biennale Venezia
The pure, essential lines evoke a space that is both abstract and metaphysical and immerged in green. Secco Sistemi created the structure – 4 eight-meter long beams – in the shiny, elegant material of stainless steel. The metal reflects and amplifies the colors and light of the woods around it, almost as if it were only highlighting its own shadow on the grass in the clearing. The attention paid to the constructive detail plays a decisive role in the effectiveness of the work: with the perfect equilibrium of the few elements, the craftsmanship is impeccable.
Entitled Freespace, the 2018 Venice Architecture Biennale focuses on the relationship between architecture and open, free, public space. With 63 national participants, this is the first time the Holy See has a pavilion on the island of San Giorgio. The theme portrayed in the sacred space was developed by 10 internationally renowned architects, who created their own personal vision along a path through the woods, which opens up onto the lagoon.
With the 1920 Asplund Chapel in the Stockholm cemetery as their starting point, the designers' freedom is expressed with original, evocative results. Their individual contributions are characterized by their choice of the materials and figures. Wood, stone, ceramic, and metal; a curtain (Foster, Berman), a primitive hut (Fujimori, Forets e Prats), an observatory in the woods (Espinola, Godsell), a refuge (Radic), ruins (Souto de Moura), a sculpture (Cellini, Juacaba).
This site is registered on
wpml.org
as a development site.