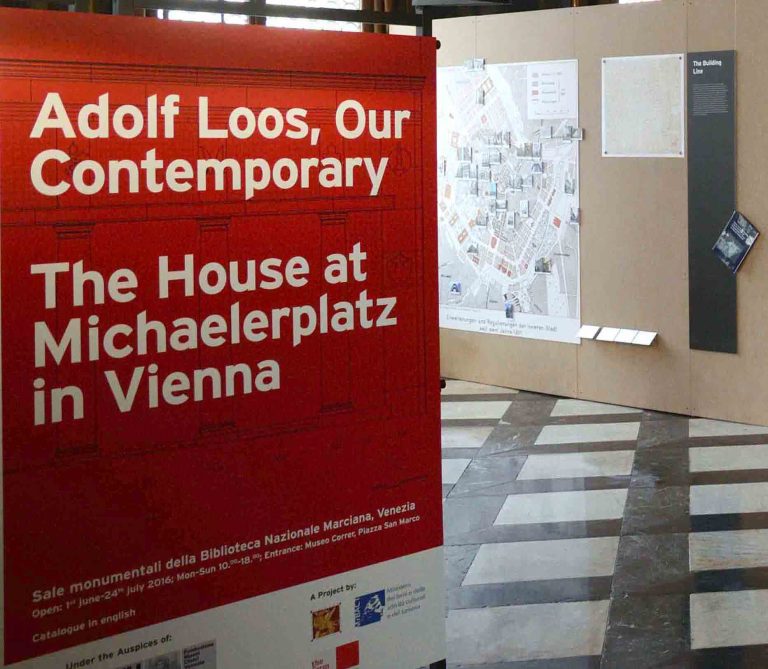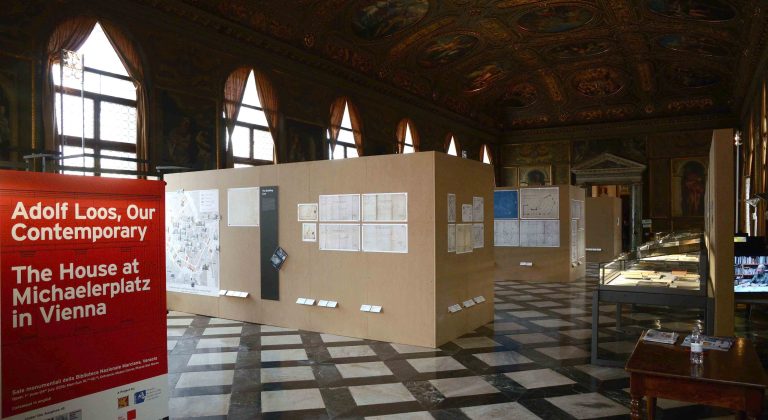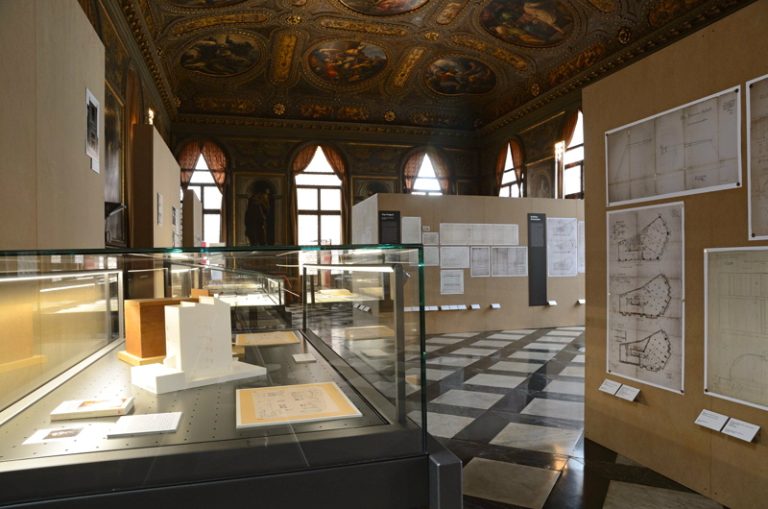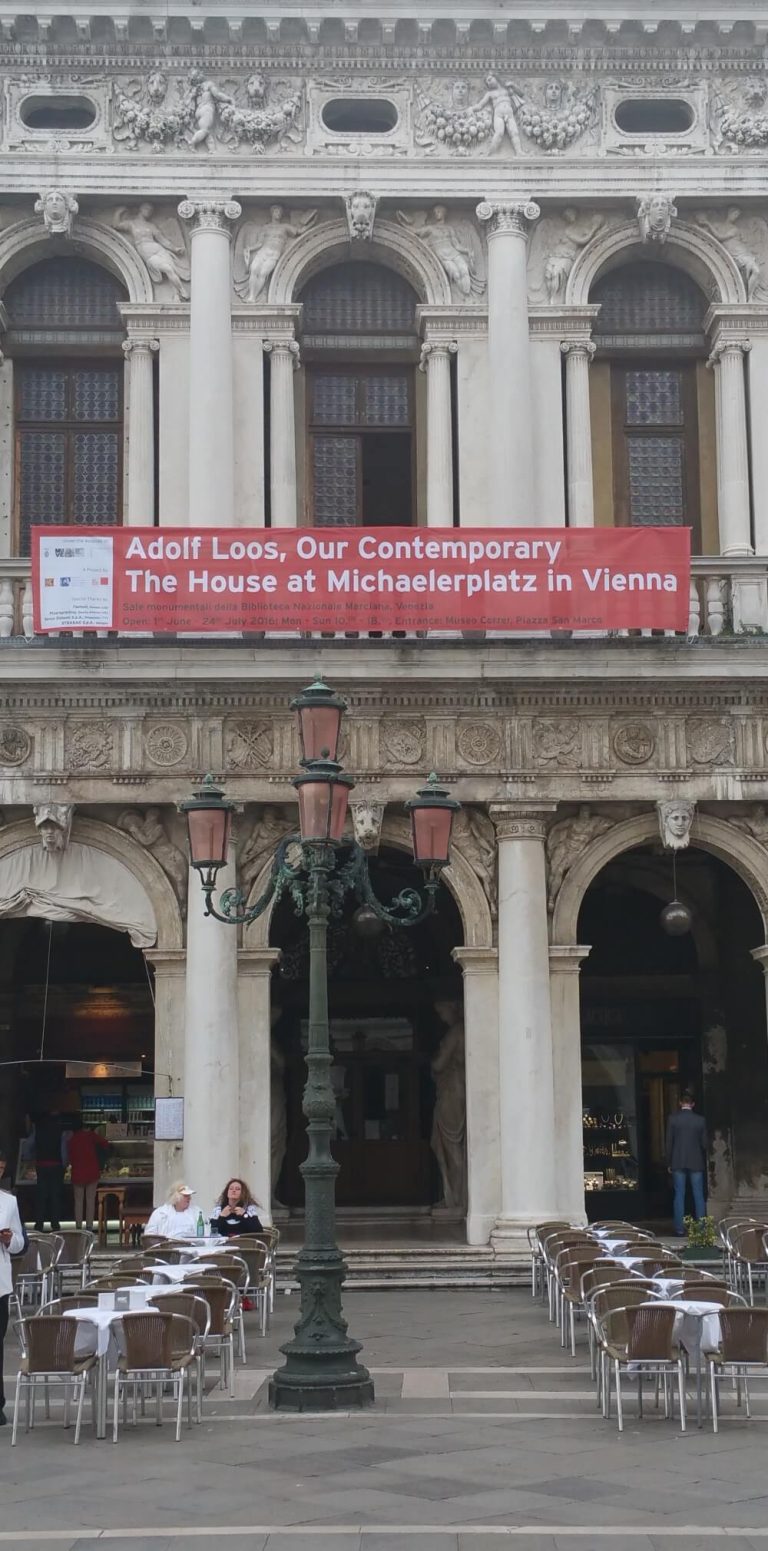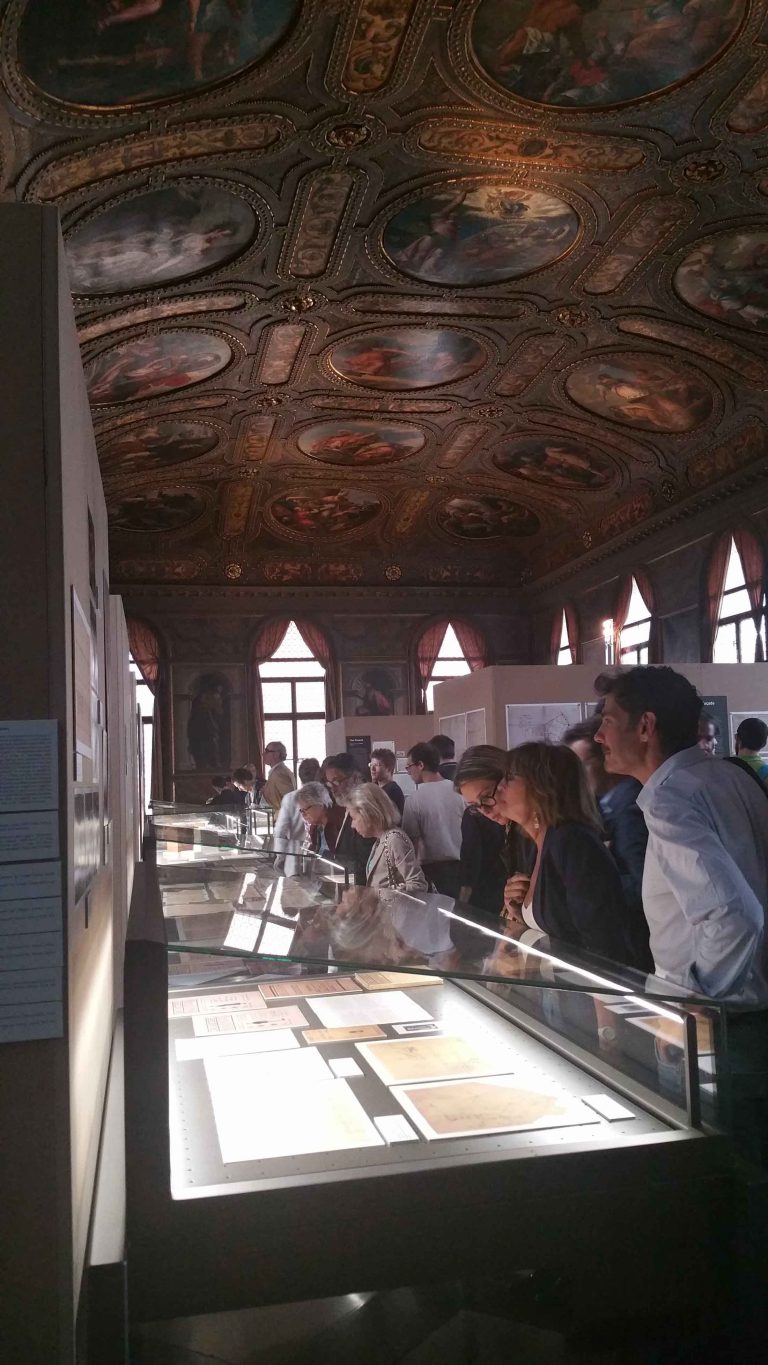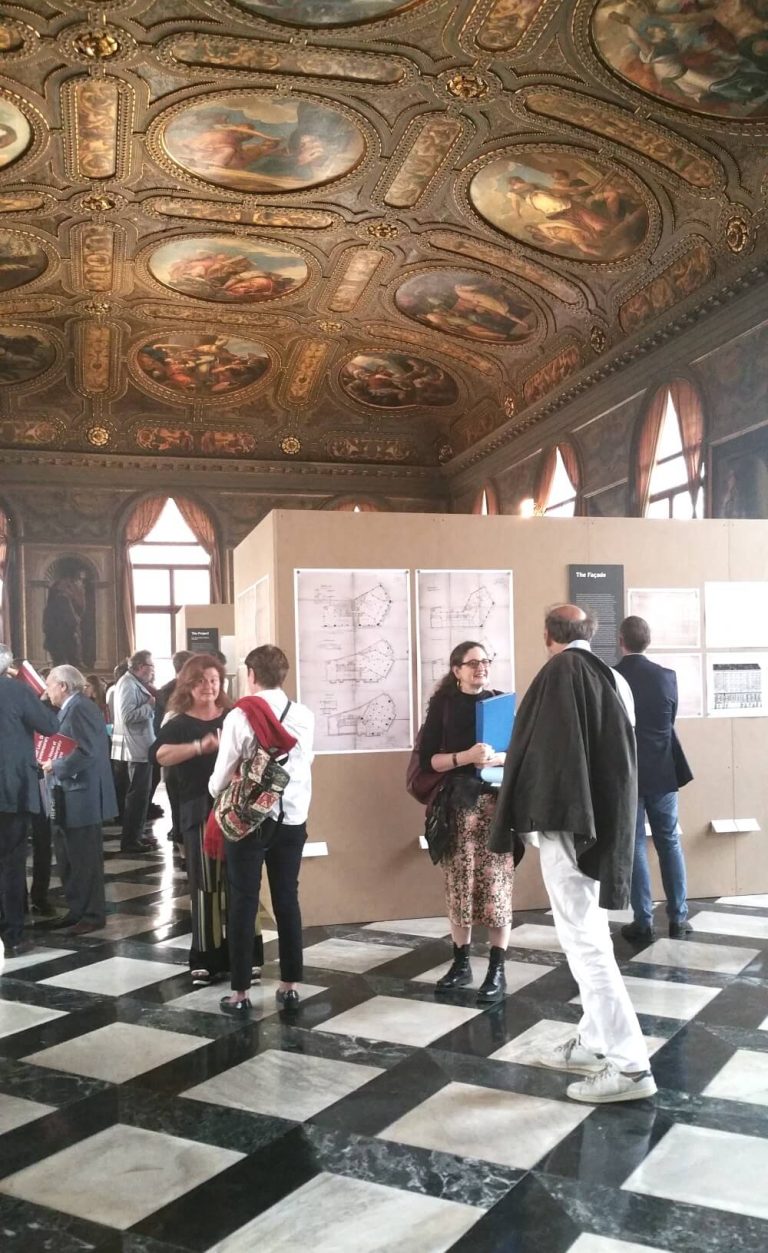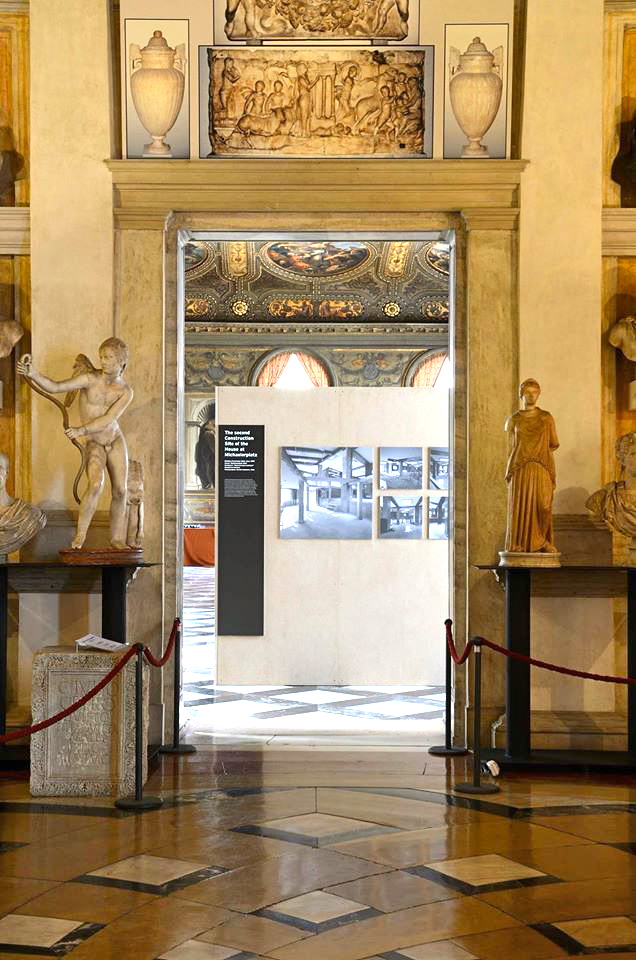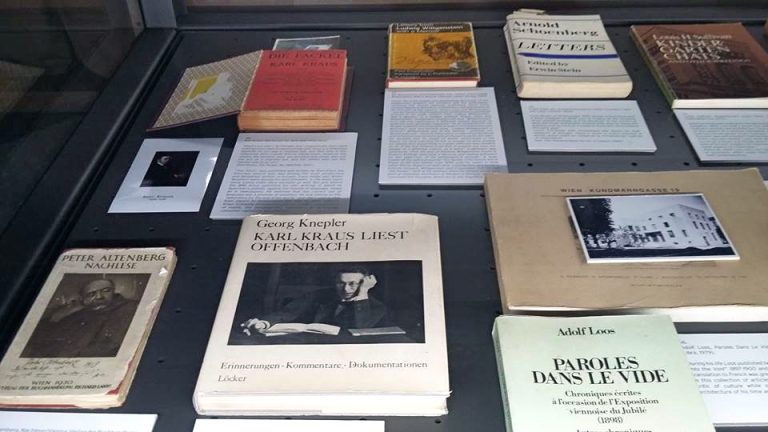 Adolf Loos, Our Contemporary
The House at the Michaelerplatz in Vienna
The Marciana National Library, in collaboration with the cultural association "The Formwork", Secco Sistemi and with the patronage of the IUAV University of Venice and the Columbia University GSAPP of New York, organizes in its Monumental Halls of the Marciana Library in Venice, the exhibition "Adolf Loos, Our Contemporary. The House at Michaelerplatz in Vienna " from 1st June to 24th July 2016. The exhibition is curated by Yehuda Safran (Columbia University, New York) and Marko Pogacnik (IUAV University of Venice) with the assistance of Antonella Mari and Alberto Franchini and the installation designed by Pietro Valle. The exhibition is divided into two sections. The first documented the topicality of Loos' architectural research through a series of interviews conducted by prof. Safran with some significant protagonists of the current scene (Alvaro Siza, Toyo Ito, Jacques Herzog, Hermann Czech, Hans Hollein, e.a.). The interviews are joined by some important video documents such as Marcel L 'Herbier -L' inhumaine (1924) and Aldo Rossi – Ornament and Murder (1973).
This site is registered on
wpml.org
as a development site.