Secco Sistemi is an Italian brand that symbolises innovation and design. .

It has been contributing to the evolution of the engineering of doors and windows for 70 years1, inventing systems and profiles that have become benchmarks2 for the industry of this sector, continuing to improve them and interpret the latest projects3 and trends of contemporary architecture.
---
So far 280 profiles have been developed in 4 precious metals4 – galvanised steel, stainless steel, corten steel and brass – and in 8 different finishes, with an annual production of two million linear metres of profiled bars for 200,000 doors and windows.
Sacrifice
from sheet metal to the profile
Genesis
from the profile to the windows, doors and facades
History
The history of Secco Sistemi is made up of experience, and is told by innovations which have often rewarded with important awards, including two awards from the prestigious Compasso D'Oro.

1945
tubular steel tubular steel profile
1978
seccocolor tubular profile in
varnished steel
1981
seccocolor Compasso d'Oro 1996 SA5 award5
2001
EBE6architektur + bauwesen prize
2007
OS27 architektur + bauwesen prize
2011
OS2 mention at the Compasso d'Oro
2015
EBE 759 coplanar system for A / R windows
2018
OS2 7510 Compasso d'Oro award
2019
ØG 11 zerø gravity, magnetic levitation system
sustainability
Secco Sistemi believes in ethically sustainable development whereby the environment, safety and health of workers, and quality are fundamental. These are the founding values of the company. With this goal in mind, we have implemented the Integrated Quality, Environment and Safety Management System12 compliant with the ISO 9001113, ISO 1400114, and ISO 4500115 standards, a tool that will allow us to best pursue: the well-being of workers; respect for the environment; research and innovation, and product quality.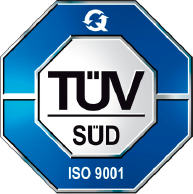 Secco-lab
Secco-Lab is the internal laboratory of Secco Sistemi, which deals with customer assistance and training, construction, testing of new protoTypes and certification in partnership with the German institute IFT Rosenheim..
Testo tooltip