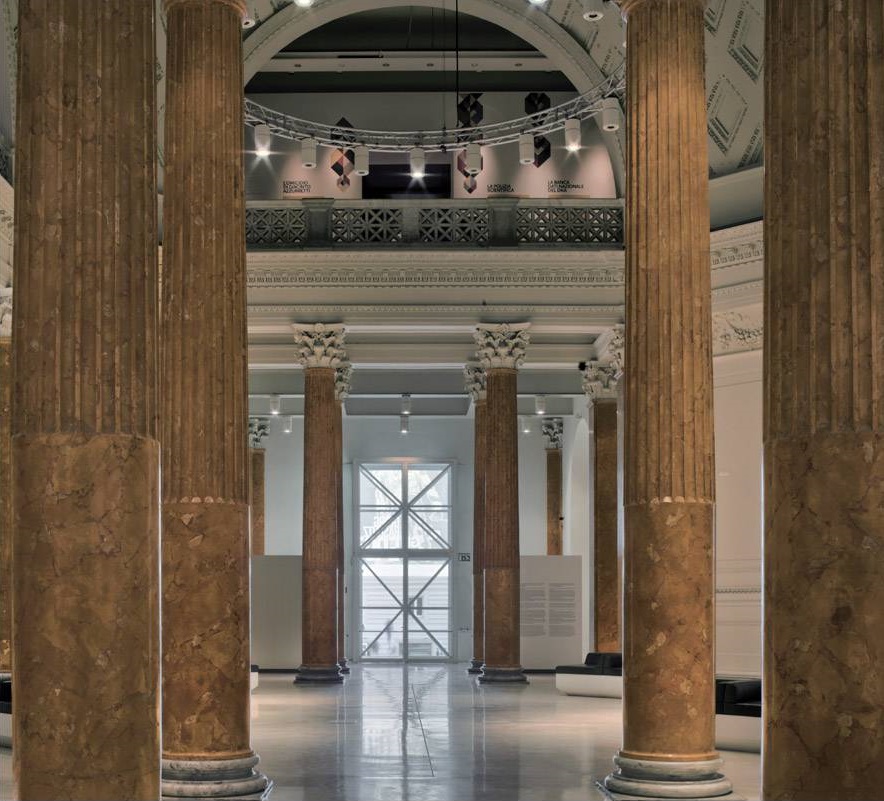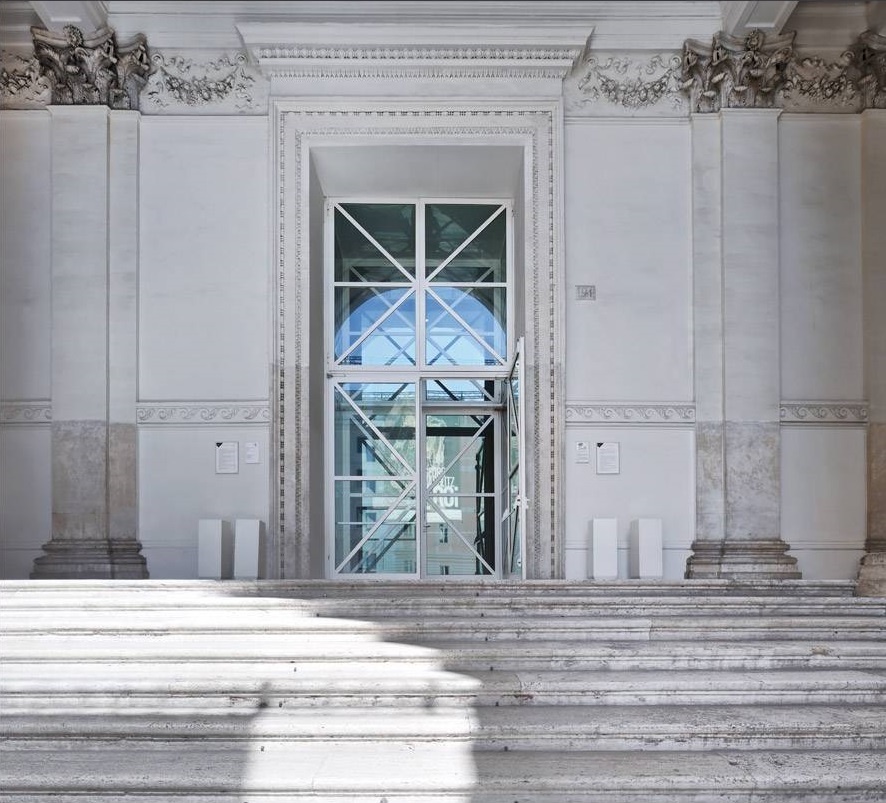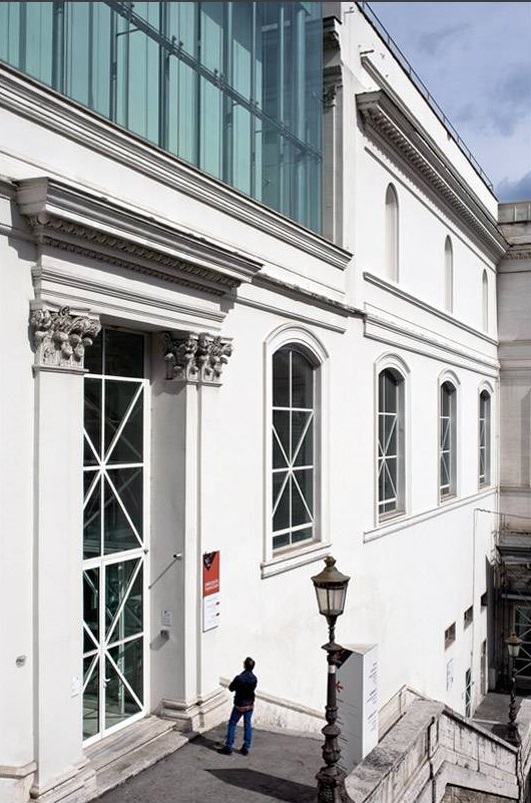 Palazzo delle Esposizioni
lackierter verzinkter stahl
Designed by Pio Piacentini and inaugurated in 1883, over the years the palace has been restructured several times. The original use of the monumental sculptured building for exhibitions was meant to celebrate, together with the capital city Rome, the nation's modernity, exhibiting bulky objects such as industrial machinery. This partially explains the massive three-dimensional decorations, the nine-metre high columns in yellow scagliola, and the brightly painted walls. For its current use as a contemporary art museum, however, the refurbishment project enhanced the size and sequence of the rooms, whilst neutralising the bulky decorations. Its redevelopment hinges on the use of five-metre high white panels detached from the wall, suitable technological systems and light, which is always zenithal. The only openings in the vertical walls are the pompous entrances at the top of the staircase that leads up from the base. These elements are of the utmost importance, designed with essential lines with robust SA 20 profiles in galvanised steel painted white, the predominant colour in the interior.
This site is registered on
wpml.org
as a development site.