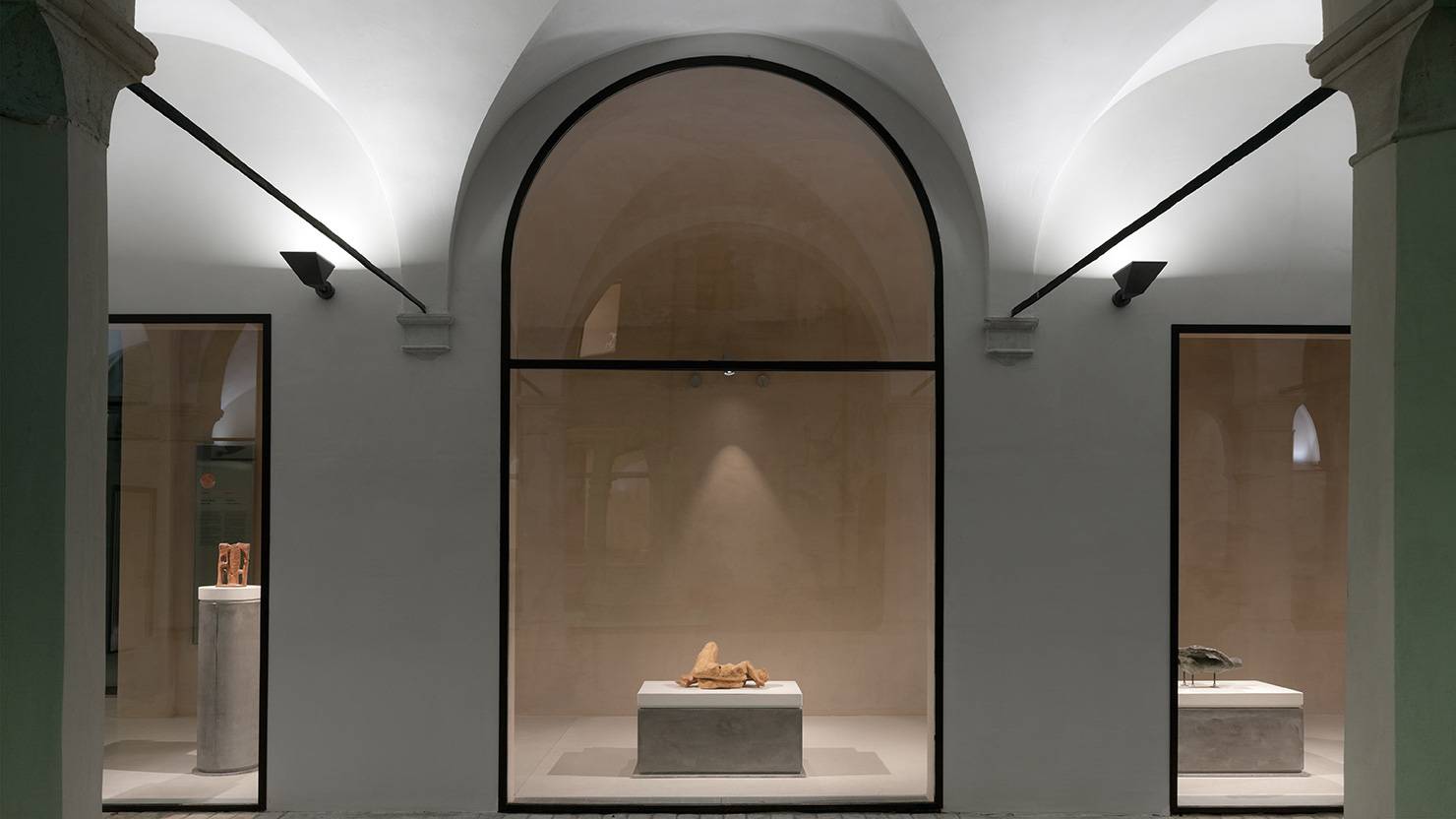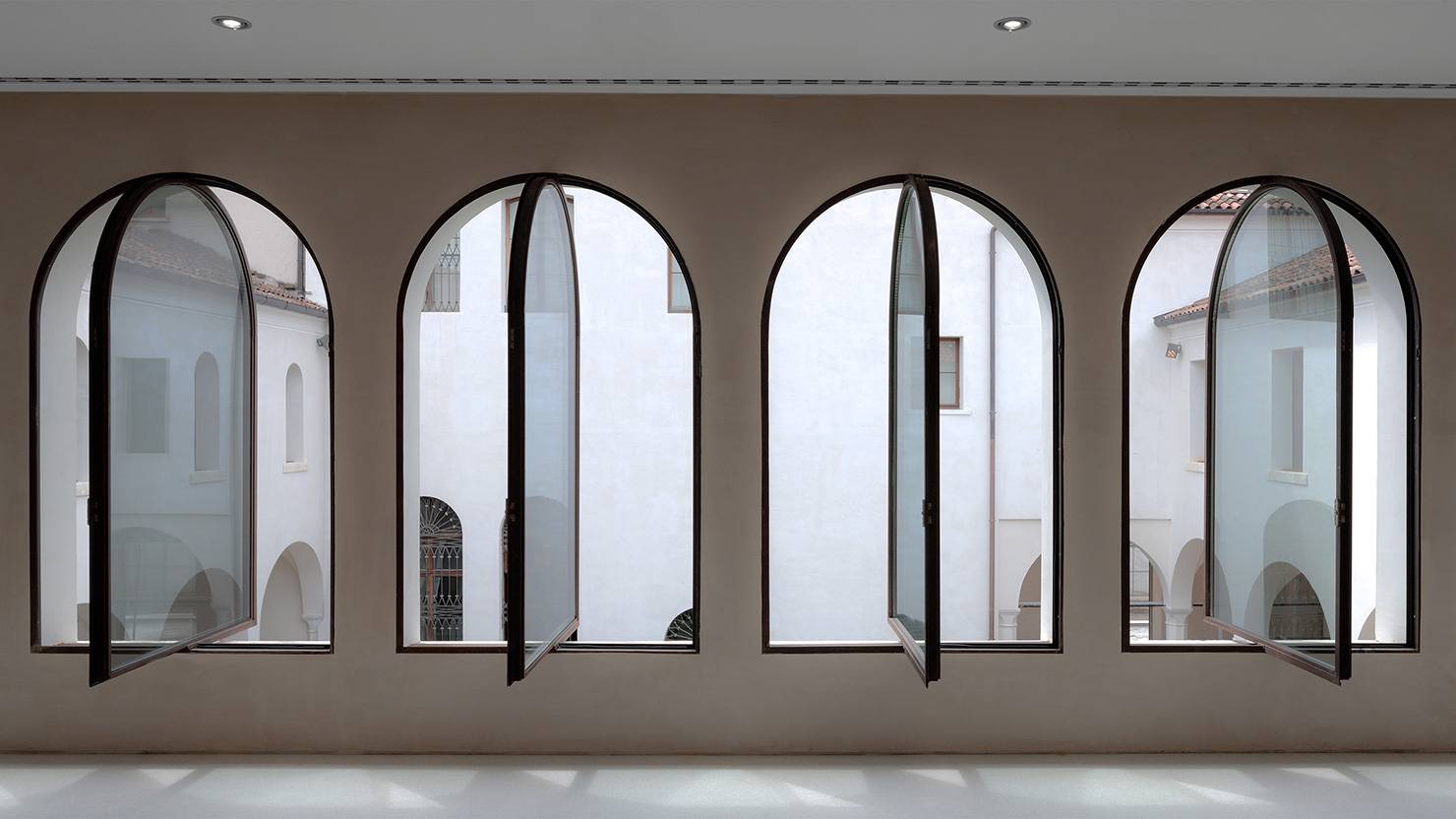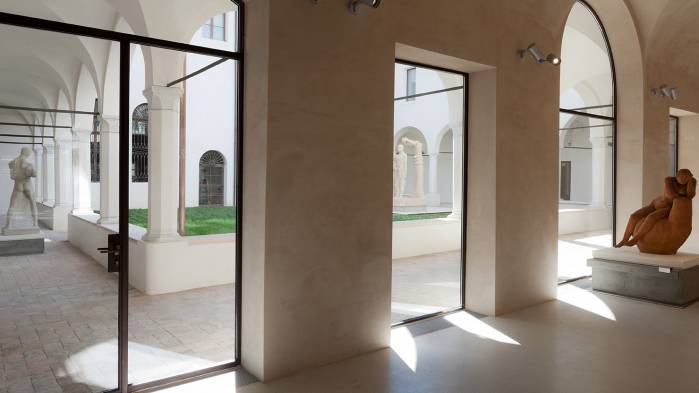 Studiomas with Heinz Tesar
The restoration of the sixteenth-century convent in the historical centre of Treviso is the result of an international design contest that the Padua architect studio Studiomas won with Heinz Tesar. The fluid, continuous museum itinerary begins in a small square; the new façade leads to the first cloister, the gallery – a distributive element that houses the atrium and ticket office - and the exhibition rooms. The rarefied abstraction of the façade consists of few elements: the dazzling white surfaces of the split-levels – in white marmorino and artificial stone – and the openings, the doors and windows, the borders of which have a single metal line that is flush with both the interior and exterior. Straight or arch-shaped holes, with pivoted or swing doors, the OS2 65 system interprets the design by translating the subtle lines in impeccable profiles that are slim and essential whilst also being efficient, secure and high-performance. The bright, material colour of the corten steel matches the white surfaces against the white background of the exterior, and is integrated in the symphony of pale pastel colours in the interior.
This site is registered on
wpml.org
as a development site.