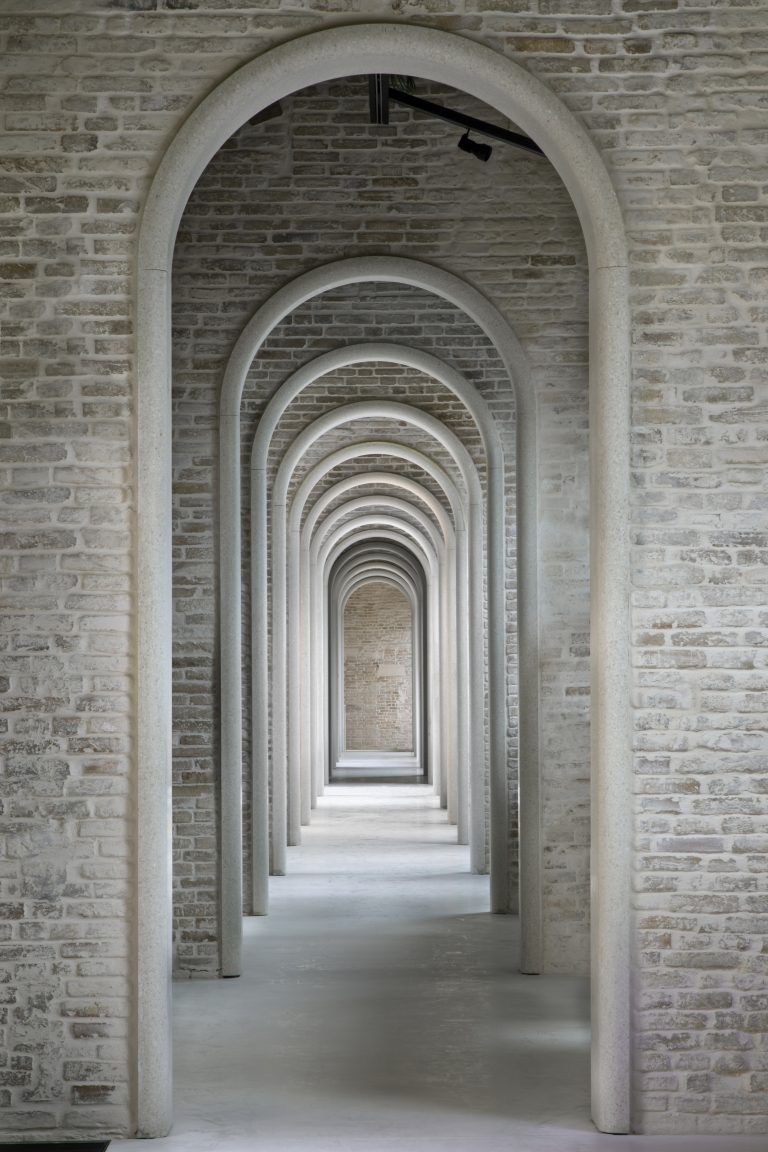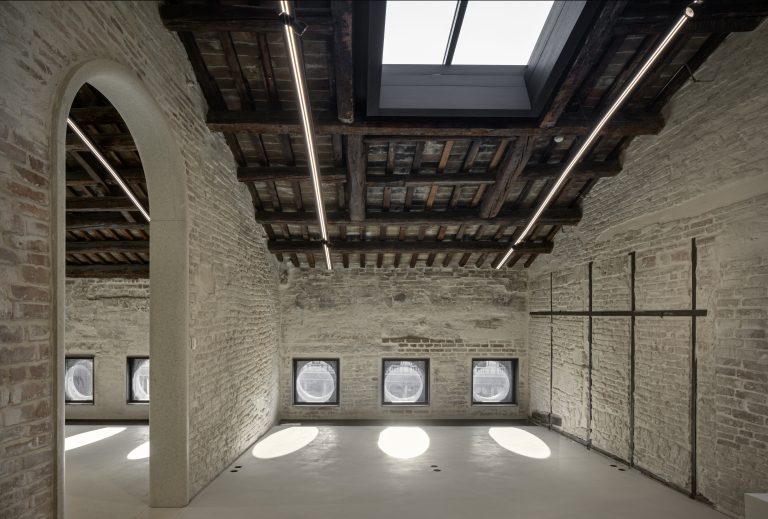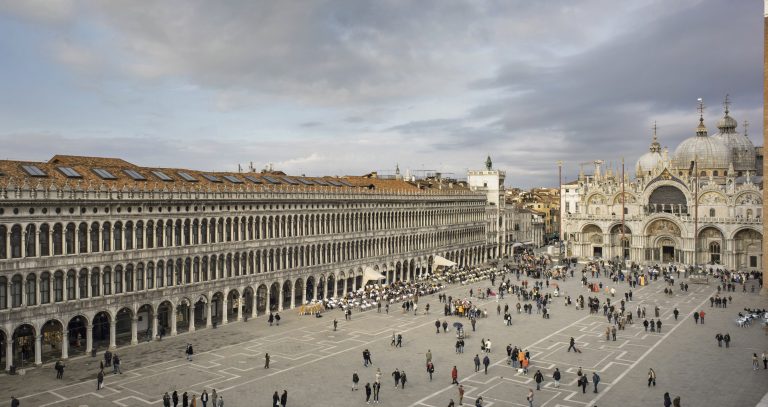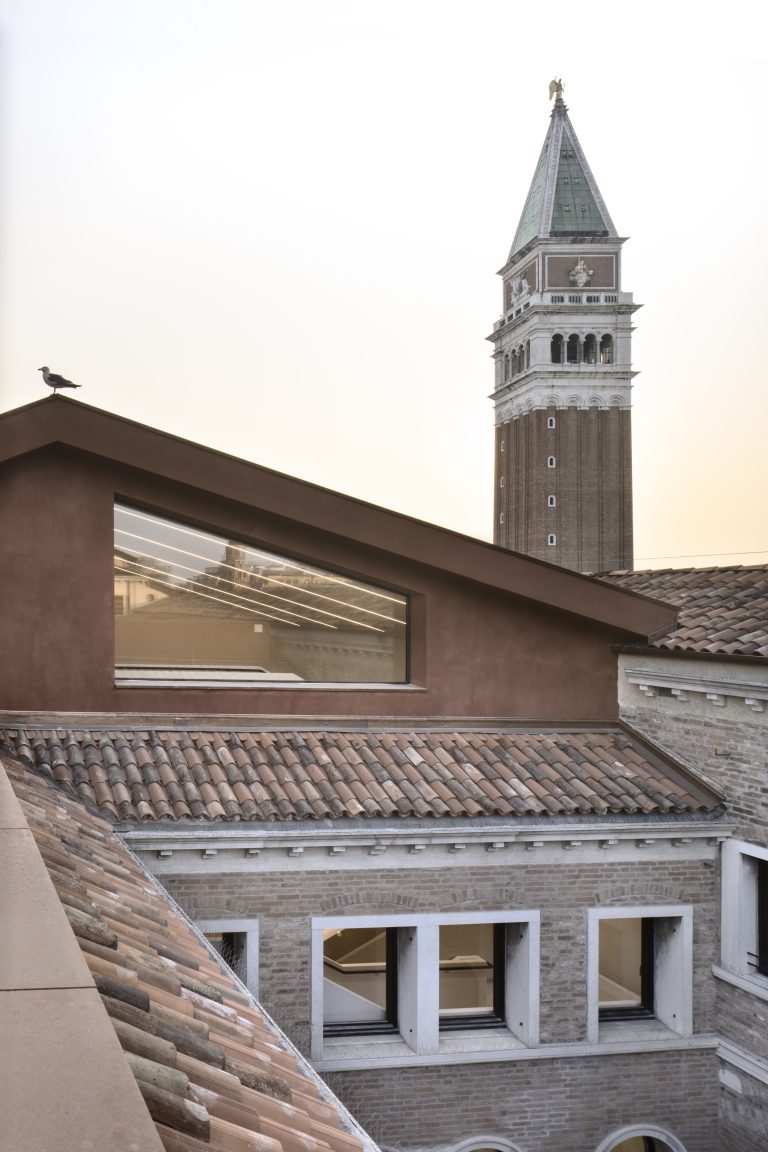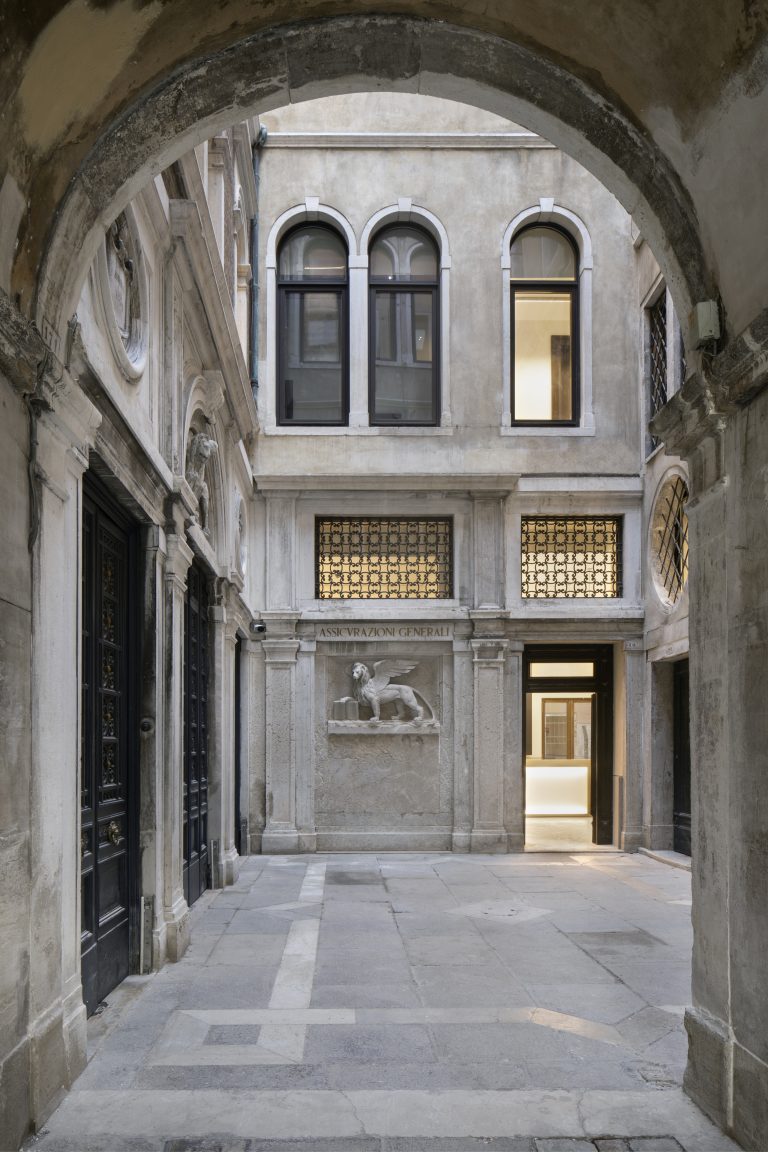 A hidden treasure, yet clearly visible to hundreds of visitors every day. These are the former Procuratie, the three palaces that embrace Piazza San Marco and whose opening to the public, for the first time in their five hundred year history, is the result of an impressive restoration project by David Chipperfield Architects, with the commission of General Insurance.
A journey through time and space, through a work of conservation and innovation that is modeling itself on all three floors, enhancing original shapes and materials, surprising with parts of Venetian terrazzo floors, ceilings, plasters, historic frescoes and brick walls which show the traces of time that have come down to us from the time of the prosecutors of the Serenissima.
Modulated on the dimensions and peculiarities of the pre-existing elements, the precious OS2 75 systems in burnished stainless steel combine performance, resistance and aesthetics, offering an unprecedented view towards Piazza San Marco.
This site is registered on
wpml.org
as a development site.