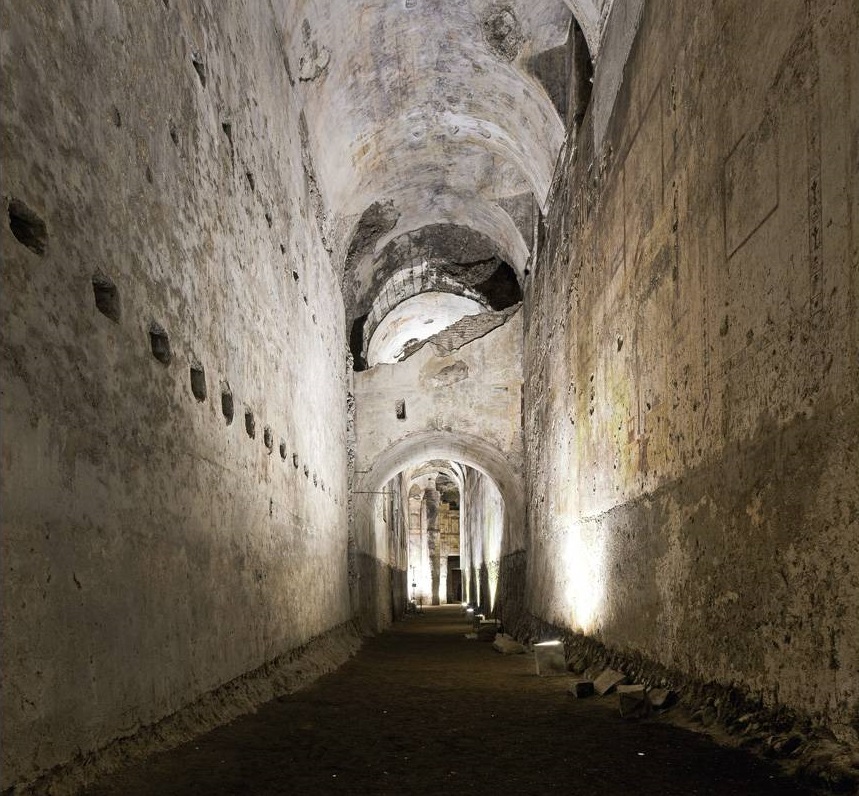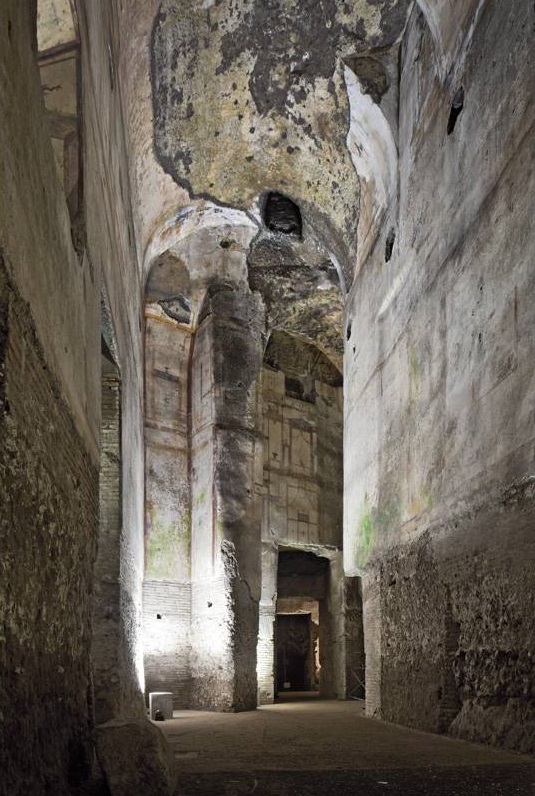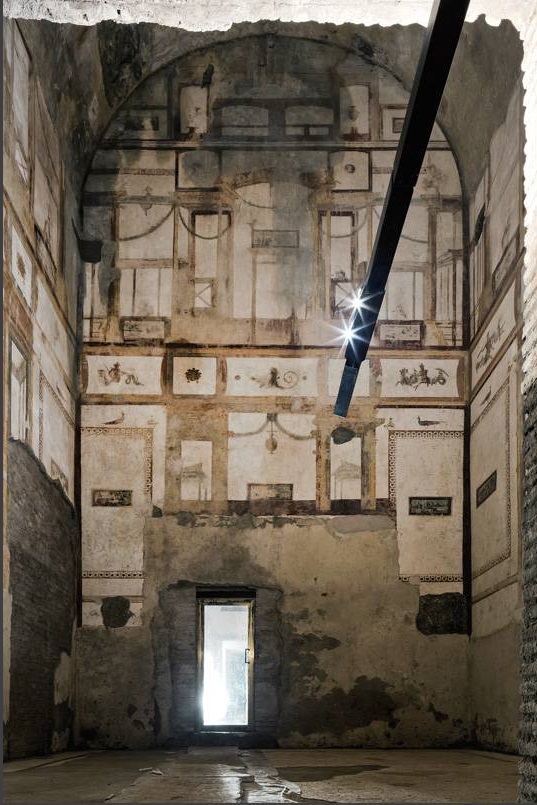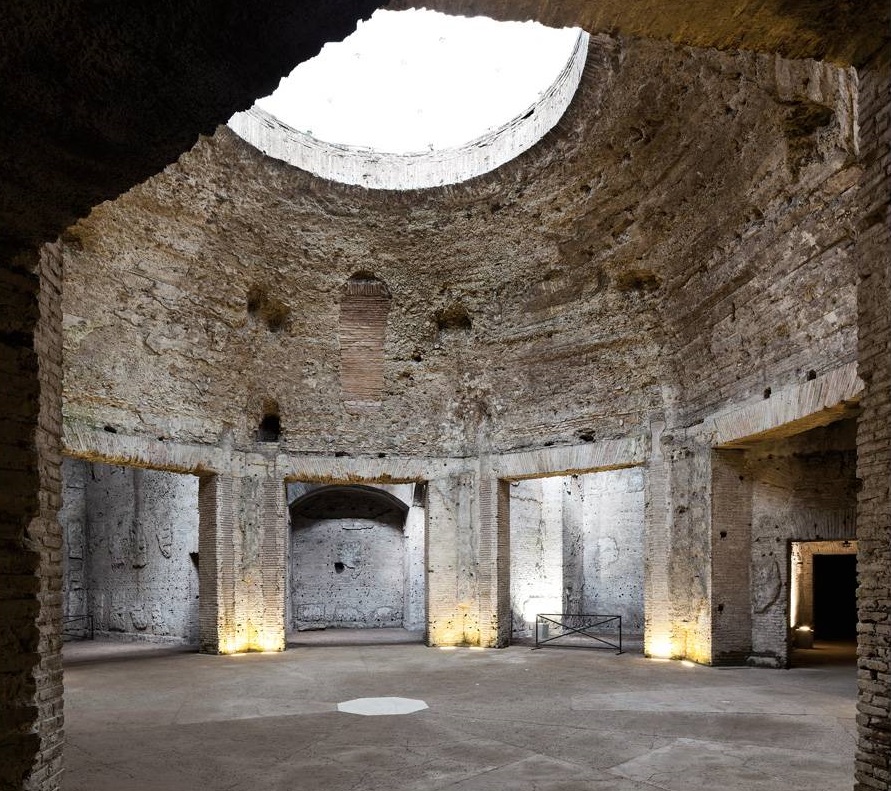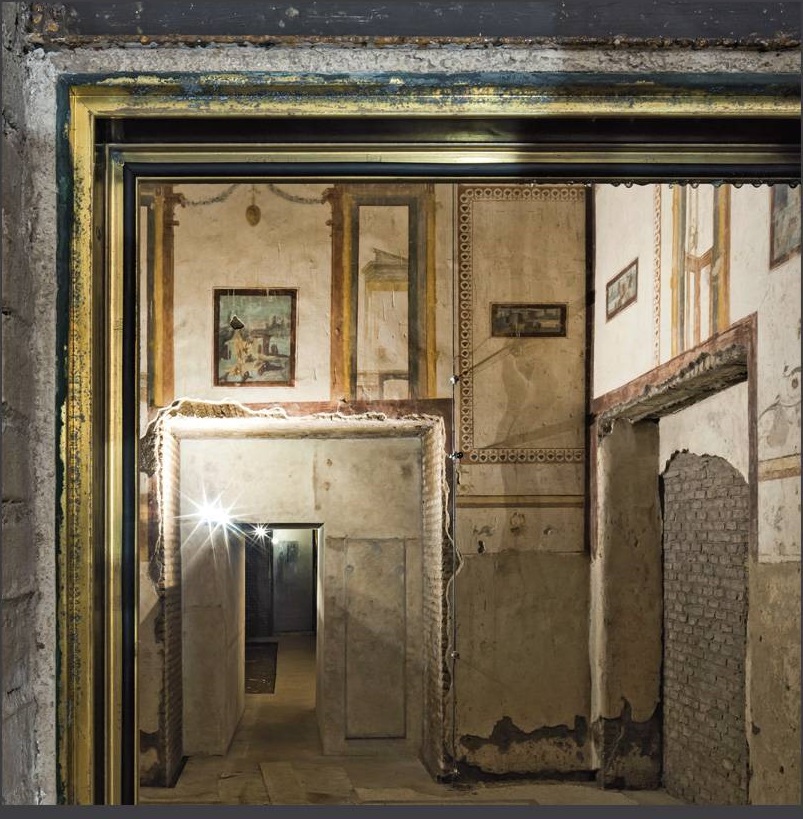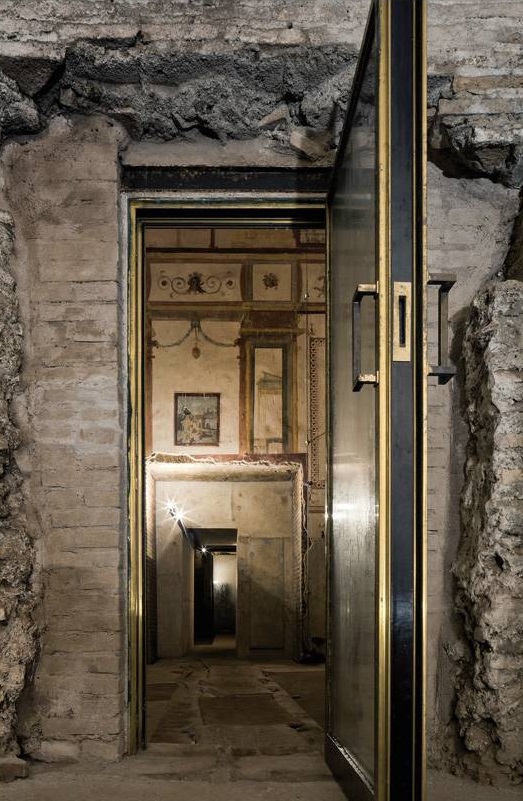 Soprintendenza ai Beni Archeologici
According to the descriptions by Pliny, Suetonius and Tacitus, the characteristics of the Domus Aurea were those of the imperial marine villas but on a much bigger scale, as part of the urban fabric, with majestic works to incorporate the hills and monumental arcaded roads over the terrain with such differences in height. What remains of the palace is a pavilion with 150 rooms on Oppian Hill: very few traces remain of the rich stone and precious metal decorations although the fragile, elegant painted and frescoed decorations on the walls and vaults have survived. After 25 years of experimentation, the authorities have identified the technologies necessary to allow the public access to the painting cycles, whilst continuing their delicate restoration and conservation work. To isolate the excavation areas that are to be opened to the public, new elements have to be added with technical and aesthetic characteristics that are suited to the context of Nero's marvellous palace: the windows and doors in the rooms where the public have access are made with the EBE 85 system, the essential and precious brass profiles of which guarantee the specific parameters of isolation, water- and air-tightness and durability.
This site is registered on
wpml.org
as a development site.